Sherlock the Pig & the St. Eval candles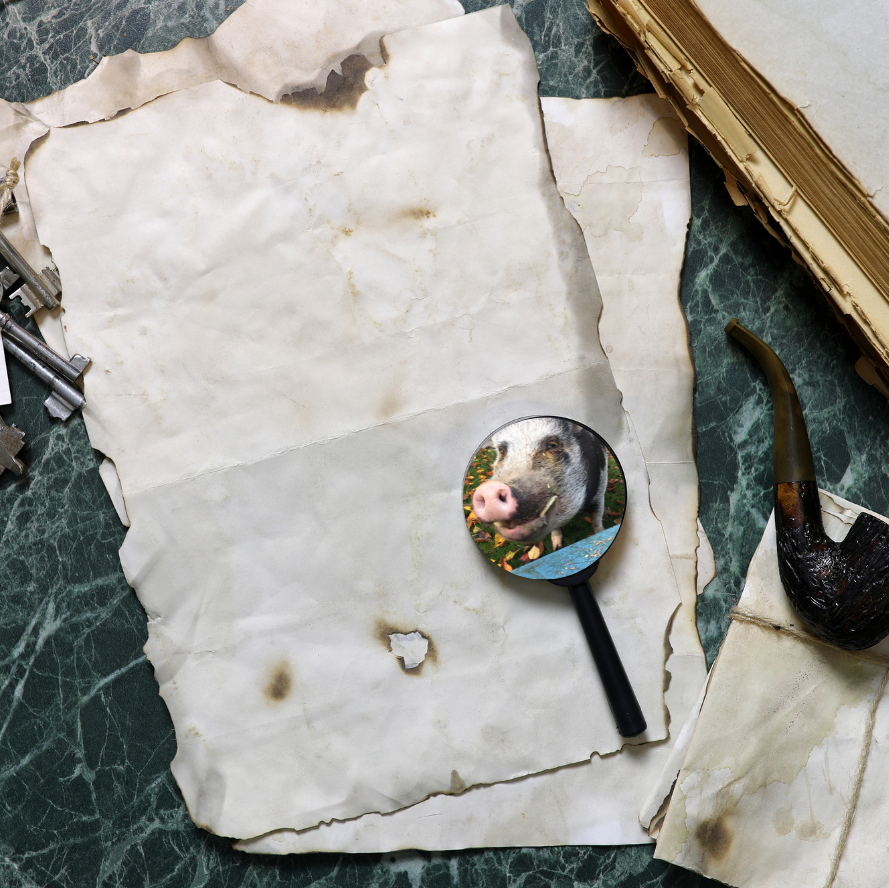 This is the case of Sherlock the pig and the St. Eval candles! Another reason to never leave your candles unattended...
Last Tuesday morning, we received an email from a customer called Mary alerting us to damage to her parcel...
But, not just any damage...
Damaged caused by her rather adorable pig named Sherlock!
We couldn't believe that such a sweet and innocent face could cause such destruction when her parcel was left on her doorstep unattended in the early hours of the morning.
Luckily, Sherlock was absolutely fine and no harm was caused to him.
The same, however, could not be said for the candles!
Luckily, Mary got there before Sherlock could cause too much damage. But, unfortunately, the candles were not saveable!  
When Mary asked us for a replacement, we happily obliged as these products were no longer fit to use, especially as they were going to be Christmas gifts (no one wants a candle for Christmas with nibble marks on it!). 
Now we can rest assured Sherlock is happy and healthy, we look back on this and it brings a smile to all of our faces! Thank you to Mary for allowing us to share her story and these pictures. 
We wanted to share this anecdote in hope that it would bring a smile to your face too. 
Please note: No animals were harmed in this tale.
Sara-Jayne McKinty