Sustainable Christmas Celebrations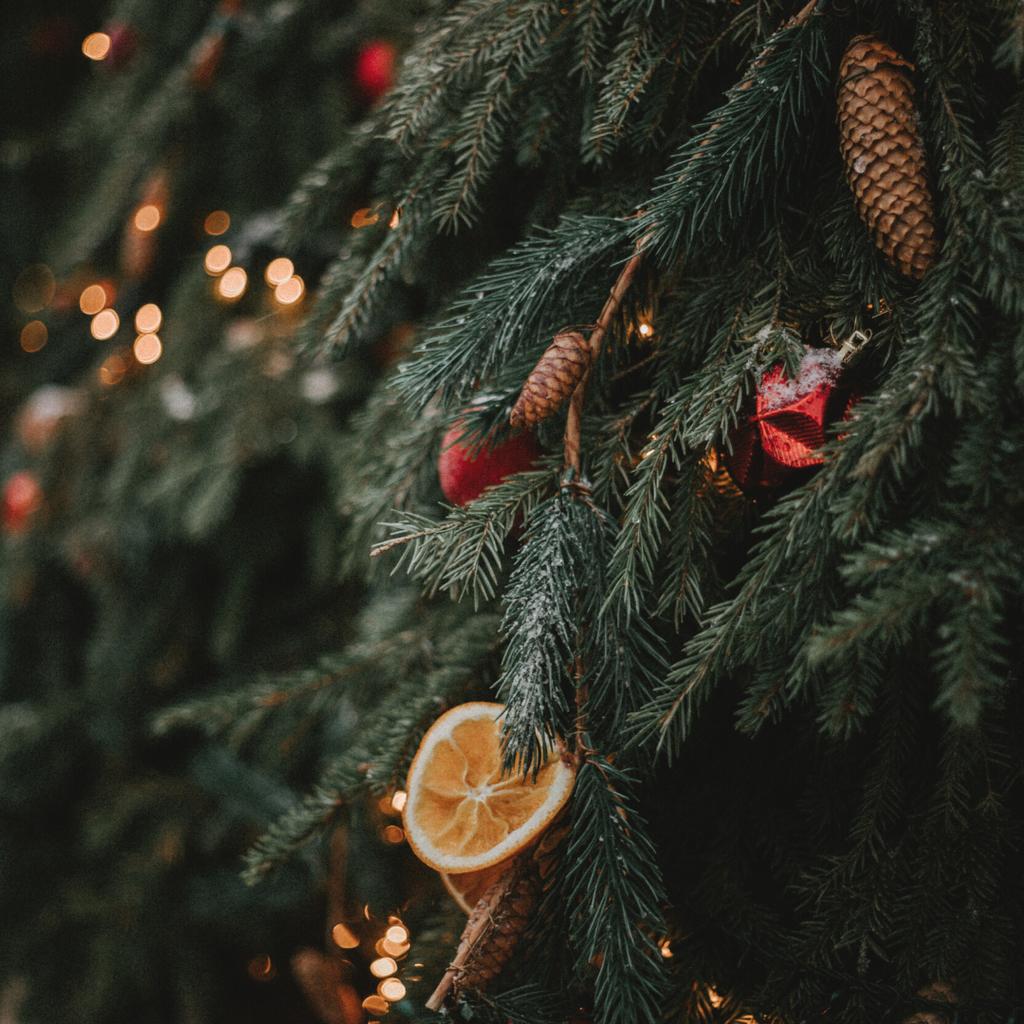 Christmas is a magical time of year, bursting with joyful traditions that bring the whole family together. While it is certainly a fun, festive season, Christmas can also be a time where despite our best efforts we live a little less sustainably than we might like.
From the gifts we're putting under the tree, to the food we're sharing around the table - we've put together this blog full of tips to celebrate more sustainably this Christmas.
Conscious Gifting
One of the biggest joys of the festive period is seeing the look of delight on your loved one's face as they open their special gift, but as Christmas creeps ever closer it can feel daunting to get your gift shopping done at such a busy time of year. As the pressure mounts and we run out of time we can find ourselves swaying towards easily selected gifts that might not necessarily be needed by the recipient and could even end up going to waste.
In order to lessen our impact on the environment this Christmas we're committing to conscious gifting, taking time to select thoughtful gifts that our loved ones will be sure to use and enjoy. Remember to prioritise quality over quantity; your loved ones will appreciate your special thoughtful gift over a pile of hastily picked out presents!
We've put together some tips for gifting to the candle lover in your life here.
Sustainable Wrapping
All that glitters is not gold, and this is never truer than at Christmas as everyone uses shiny, glitter-covered wrapping secured by non-recyclable plastic tape, which contributes to the excessive waste produced during the season.
According to Zero Waste Week, it's estimated that enough wrapping paper is used at Christmas each year to gift-wrap the island of Guernsey and it's an unavoidable reality that the majority of this wrapping paper will end up going straight to waste.
Start by trying to select gifts that come in beautiful, recyclable packaging; eliminating the need for extra wrapping and making for easy recycling once a gift has been enjoyed! Our special Gift Hampers each come in a timeless kraft box made from recyclable material, so not only are they fully recyclable, but you don't have to add anything extra to make them look special when you gift them. 
Shop our range of reusable fabric gift wraps here.
Dazzling Lights
Adorning our Christmas trees, lighting up our living rooms, and illuminating the decorations on the front of our houses; the festive season is filled with the glow of gorgeous, twinkling lights. While the dazzling festive displays are a fun and eye-catching part of Christmas, they can also be a huge cost and source of energy wastage. 
Switching to LED bulbs is a great way to reduce your energy usage, without having to give up the joy that Christmas lights bring, as LED's "use 90% less energy than traditional incandescent bulbs" according to Which? Alongside this switch to LED bulbs, turning your lights off at night is another easy way to reduce your usage - and it's safer!
Cutting Food Waste
Whether you gather with extended family for a huge celebration, or you stay in for a quieter affair, Christmas dinner is one of the highlights of many people's day. While some people do change things up and opt for their favourite foods, for most you'll find a traditional meal with all the trimmings, which can add up to a lot of food bought - and often a lot of food wasted.
Try to be mindful of how much you need when you do your festive food shop, only buy enough to feed your guests instead of stocking up on extras that might be wasted on the day. If you have cooked a feast and find yourself with lots of leftovers, why not try your hand at a new recipe and put those ingredients to good use?
You can also donate canned food and other items to your local food banks if you have unused items, giving them to those who need them and can put them to good use rather than letting them go to waste! If you do have anything to donate, UK Charity the Trussell Trust support a network of food banks across the country, and they have an amazing map of UK food banks, here.
However you choose to celebrate more sustainably this year, we hope that you all have a wonderful Christmas and a Happy New Year.
We'd love to hear your tips for a more sustainable Christmas, and to know which St. Eval products you're gifting sustainably, share with us on socials @stevalcandles or email us marketing@st-eval.com.
#steval #christmas