Fragrance Friday | Garden Greens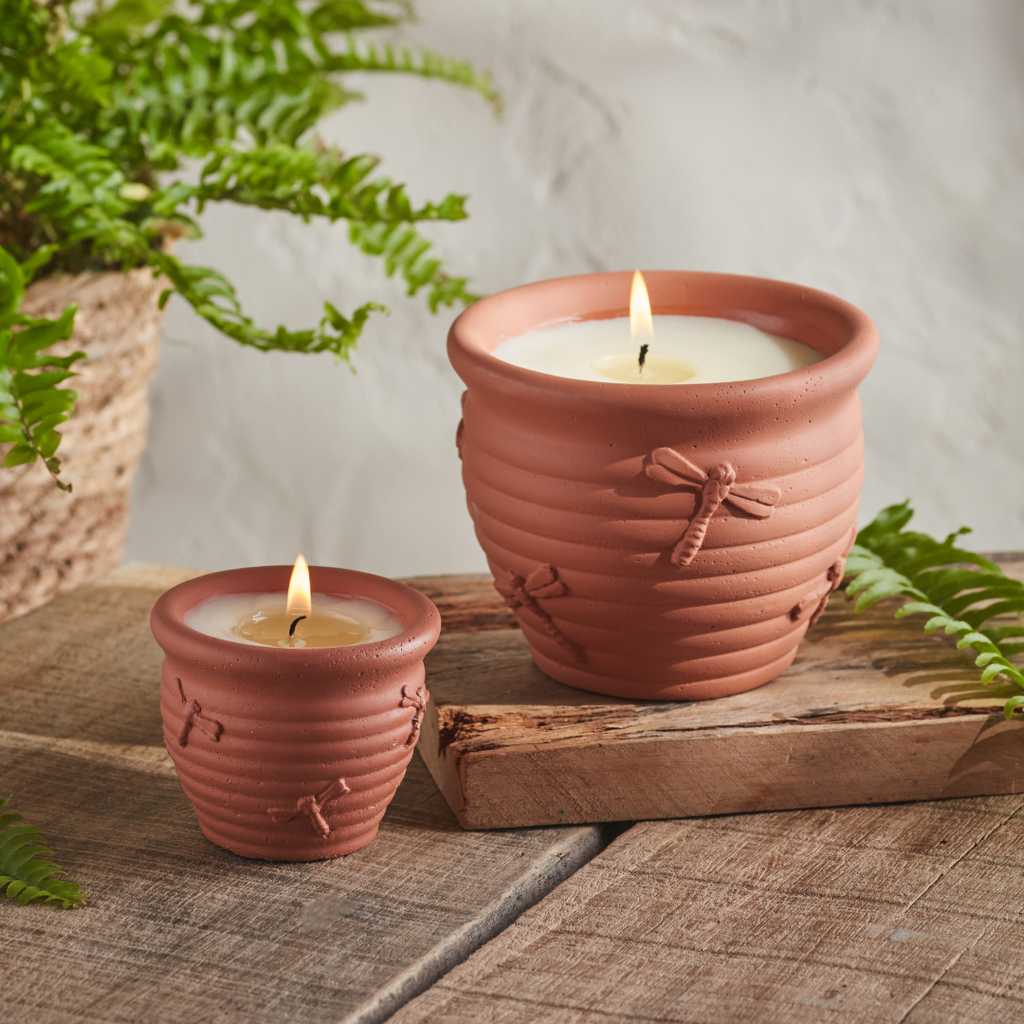 At St. Eval we are constantly conjuring up new and exciting fragrances, taking our inspiration from the beauty of the natural world and

scenting our candles with a range of over thirty fragrances inspired by nature. For this week's Fragrance Friday, we're exploring our uplifting and summery Garden Greens scent, taking you behind the fragrance and delving into the special meanings behind the herbs and flowers that go into crafting this wonderful aroma.

The perfect earthy green scent with notes of fresh mint, herbal rosemary and leafy greens, Garden Greens is a gorgeous summer staple perfect to uplift the home or complement your outdoor space. 

Mint
Sweet and refreshing, with a coolness that lingers, mint is a kitchen staple used to add a refreshing note to food and drink recipes and is found in countless recipes both sweet and savoury, often growing in popularity during the summer when we're all craving sweet and refreshing treats. Not only is mint a delicious addition, it's also been found to have many health benefits and is even said to help with stress and anxiety.
In Greek Mythology the origins of this refreshing herb have their very own myth, and it was said that Minthe, a Naiad from the Underworld was transformed into the fragrant Mint plant when Persephone, Queen of the Underworld, discovered Minthe's relationship with her husband Hades and unleashed her powerful wrath on the poor nymph.
Rosemary
An evergreen herb that's a staple in most home kitchens and as recognisable as mint, rosemary is a wonderfully fragrant plant most often used in cooking to enhance flavour with its woody and aromatic taste. From exquisitely roasted seasonal vegetables and succulent cuts of meat, to indulgent pasta and fresh baked bread, there aren't many recipes that can't be enhanced by the addition of this remarkable herb.
Sacred to the ancient Egyptians, Romans and Greeks, rosemary has long been a symbol of happiness, love and loyalty and brides have historically worn rosemary at their wedding to evoke some of these wonderful properties and imbue their day with love and happiness.
To conjure the perfect earthy green scent we paired the refreshingly sweet notes of mint and herbal rosemary with a base of fresh, leafy greens creating an aroma truly reminiscent of vibrant gardens in the summertime. The perfect scent to complement balmy summer days spent in the garden, or brighten the home with the scents of nature, Garden Greens is displayed beautifully in our stunning Nature's Garden Dragonfly Pots adorned with charming dragonfly carvings.
We would love to know which of your favourite St. Eval scents you'd like to see featured in our next Fragrance Friday, share with us on socials @stevalcandles or via email to marketing@st-eval.com.
#fragrancefriday #behindthefragrance