Fragrance Friday | Sweet Pea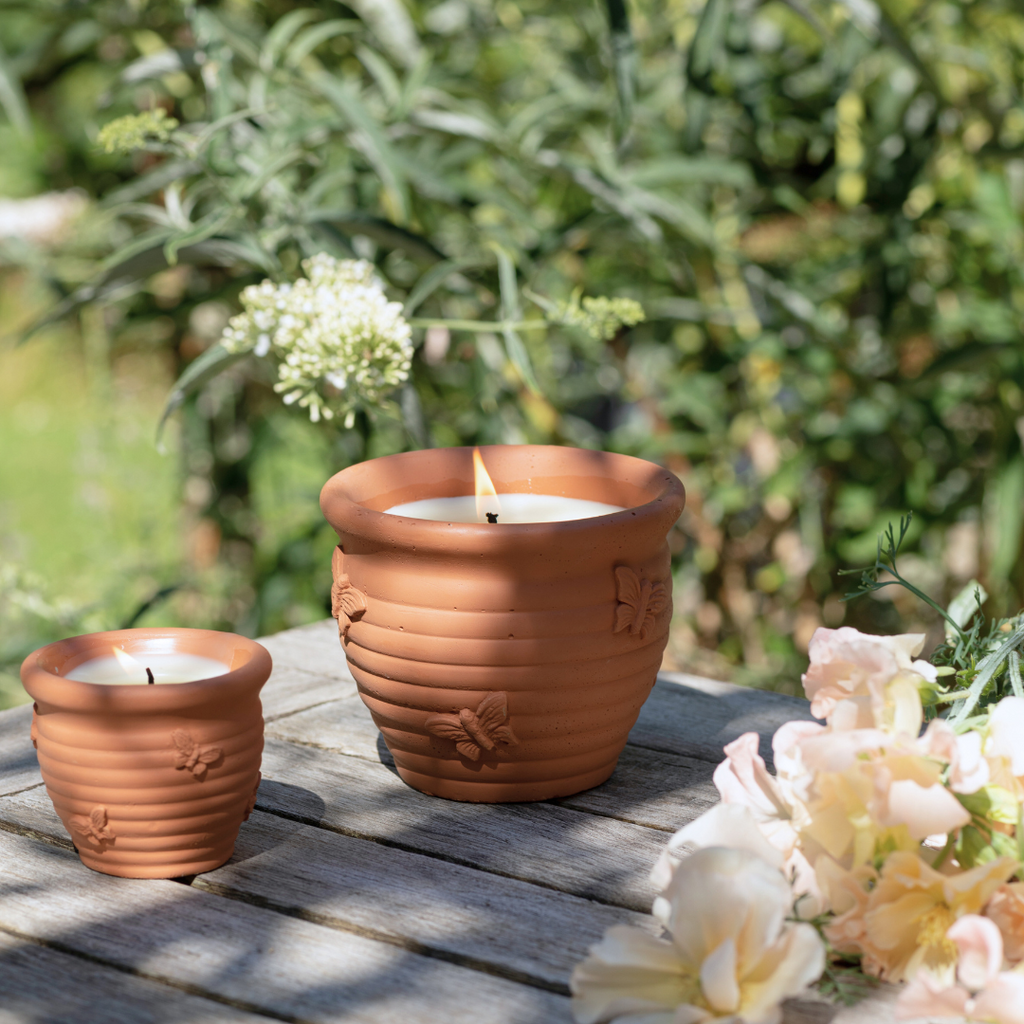 Here at St. Eval, we feel lucky to be surrounded by an abundance of nature in the Cornish coast and countryside. With the natural world as our muse, we utilise the most wondrous elements of the beautiful outdoors to inspire and continually craft new and exciting fragrances. With the gorgeous sunshine blessing us these past few weeks, we've sprang into action to embrace the enchanting elements of the spring season.
This week, we're delving deeper into our magnificent Sweet Pea scent in celebration of nature as our creative muse.
As part of our Nature's Garden Collection, Sweet Pea is inspired by the beautiful of nature and adorned with an intricate butterfly motif on both the pots and tin candle. A fragrance evocative of these beautiful florals, you'll find notes of sweet orangeflower, tuberose and iris bound together to create a true Sweet Pea scent. 
Tuberose
Composed of large trumpet-shaped clusters of waxy white flowers, tuberoses originate in Mexico and are accustomed to thrive in warmer climates. Misleading by name and nature, tuberose's are aesthetically comparable and often mistaken for lilies or roses, yet they are in fact a distance relative of the hyacinth. Being a cultigen, tuberoses are a cultivated plant, with some studies suggesting their first uses were for flavouring the chocolate of Aztec's, a flourishing central Mexican culture between the 14th and 16th Centuries.  
As a polianthes, the night-blooming tuberose plant possesses a sweet, heavy and heady, yet fresh green scent which has been used in perfumes for centuries. With fruity and milky notes, tuberoses resemble for some the aroma of jasmine and honey, and are among the bestselling florist flowers worldwide.
Iris
Intertwined with the history of Greek mythology and encompassing colourful charm, the lustrous iris flowers gained their name from the Greek goddess of the rainbow. Though the most recognisable are the bearded or German irises, there are over 300 existing species from the Iridaceae plant family. Featuring frequently in Japanese watercolours and flower arrangement, irises are adored for their intricate beauty in addition to their symbolic sense of strength, courage and admiration. Offering an idyllic brightness when in bloom between spring and summer, irises are aligned with celebration, romance and joy as the traditional 25th wedding anniversary flower.
Whilst the iris blooms themselves have a very subtle scent, it is the iris roots, otherwise known as the orris, where the true fragrance is found. Effusing a floral, woody fragrance with evocative notes of violet and undertones of spice, iris engages the senses in a wondrous scent of sophistication.
Orangeflower
Native to India and China, the white fragrant flower of the bitter orange tree can today be found all over the Mediterranean Sea, from Italy and Spain to Morocco and Tunisia. Otherwise known as the orange blossom, the orange flower flourishes in spring and signifies good luck, health and fertility. Heavily associated with wedding fragrances and flower bouquets, orange flowers today tend to symbolise eternal love, and are embraced as a sign of good fortune and moral value
Though originating from the same flower as neroli, the difference in extraction produces a beautifully floral fragrance with citrusy sweet and enchantingly warm notes. Immersing the senses into the magical Mediterranean, orange blossom essential oil is hugely popular amidst oriental perfumes due to its enticingly exotic scent. Often found in traditional massage products and valued for its stress and anxiety reducing properties, orange blossom's spellbinding fragrance cultivates a calming environment and a serene sense of wellbeing.  
Harnessing the power of flower, we've created a unique fusion of fragrances which immerse the senses in a soft, delicate aroma of sweet orangeflower, rose and tuberose. Featuring notes of pink pepper and musk for their brilliant balancing effects, Sweet Pea embraces the spring and summertime sensation of a wildflower haven. Created to soothe the soul and uplift the mind, our sweet pea fragrance is a harmonious blend which harnesses the paradisical power of nature. Shine a shimmering light on the season of spring and indulge in our butterfly adorned pretty pot or tin
Discover our Sweet Pea range, here.
Why not share your favourite St. Eval fragrance with us on socials @stevalcandles or via email marketing@st-eval.com for the chance to be featured on our next Fragrance Friday.
#fragrancefriday #behindthefragrance #sweetpea #natureinspired #spring
Ella Rowe-Hall