Fragrance Friday | Bluebell Wood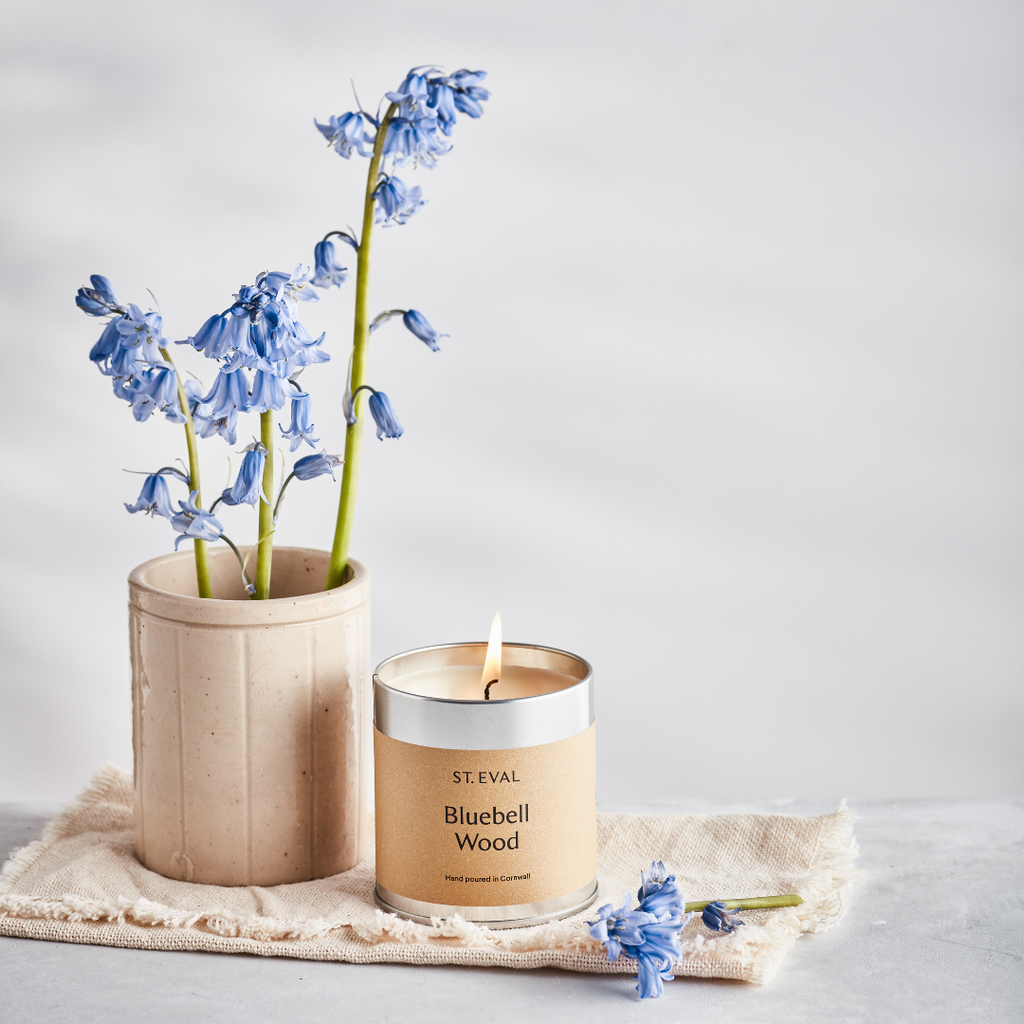 Here at St. Eval, we scent our beautiful candles with a range of over thirty fragrances inspired by nature. This week's Fragrance Friday takes you behind the inspiration of our Bluebell Wood scent, exploring the mystical background of this beautiful flower.
There are many images that we associate with the spring season, but one of the most striking is that of the many hedgerows and woodlands that come to life with hundreds of bluebells every year. Flowering from late March to early May, the arrival of bluebells transforms the natural world with their distinctive violet-blue hue making for an eye-catching spectacle and naturally perfuming the air with their sweet aroma.
Bluebells are a beautiful signifier of warmer months, but did you know they also have a close association with the world of herbalism? For a long time they were used by herbalists to prevent and soothe nightmares.
Aside from their history with herbalism, bluebells also have a mystical history. Sometimes referred to as 'witches thimbles,' bluebells are closely associated with magic and there are many folktales in existence about the power that they hold. We often find ourselves in awe of these pretty flowers as they carpet woodland floors, but perhaps there's a deeper meaning behind their allure; it's said that bluebell woods are enchanted and home to fairies and fae, who wait amongst the flowers ready to spirit unsuspecting visitors away should they pick a bluebell.
In floriography, the language of flowers, bluebells are symbols of constancy, gratitude and everlasting love and according to myth, if you can turn one of its pretty flowers inside out without tearing it you'll be sure to win the heart of the one that you desire. 
Charmed by the magical attraction of bluebells we sought to create a scent that would invoke their delightful springtime ambience and welcome the joy of the warmer season into the home. We pair the floral scent of freshly picked bluebells with notes of sweet rose and jasmine on a musky base to create a perfectly balanced and enticing aroma, sure to enchant your guests and brighten any space.
Available in our stunning timeless kraft tins and tealights, explore the full Bluebell Wood range here.
We would love to know which of your favourite St. Eval scents you'd love to see take the spotlight in out next Fragrance Friday. Share with us on socials @stevalcandles, or via email marketing@st-eval.com.
#fragrancefriday #behindthefragrance