How To Reuse and Repurpose Your Candle Containers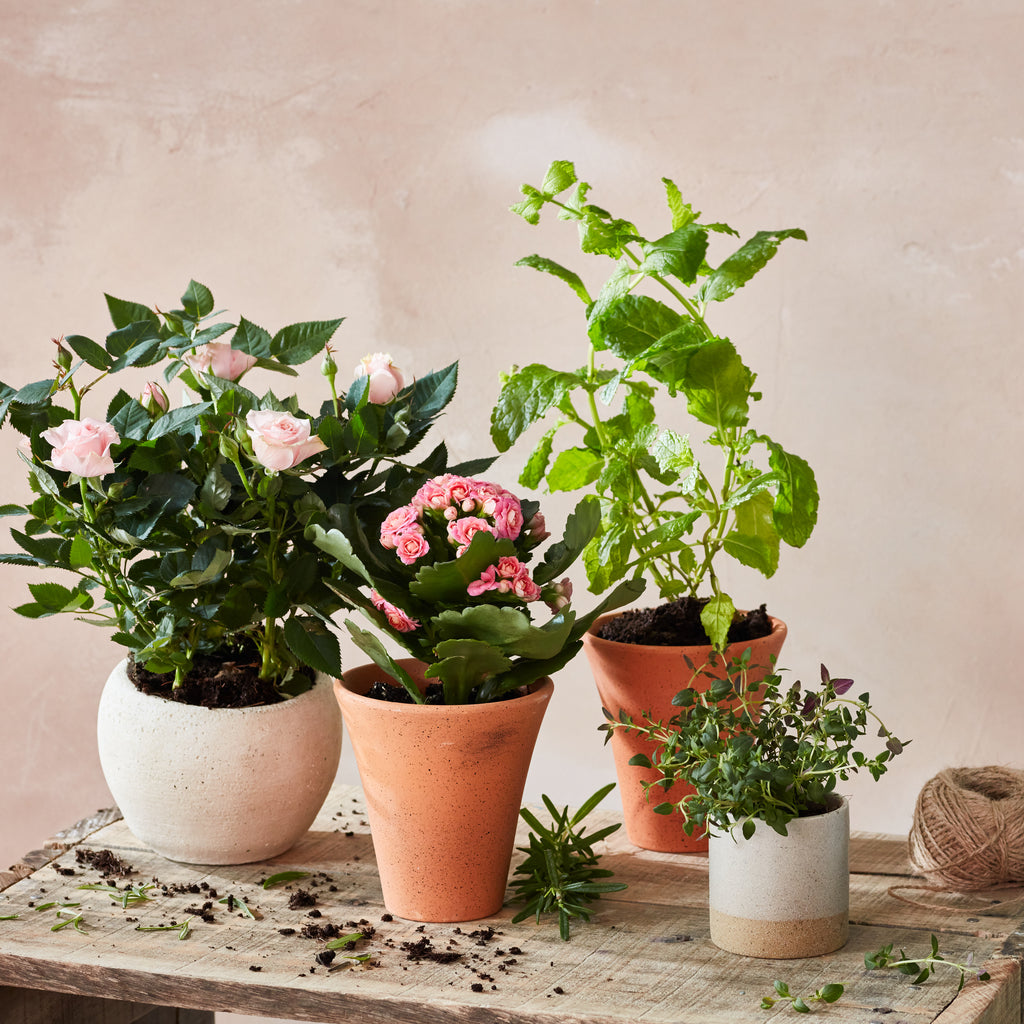 Candles instantly make a house a home. When you're finished with your favourite candle and are left wondering how to reuse your empty pot, the good news is that there's a whole new lease of life just waiting for it.
Here at St. Eval, when we design our candles, we keep in mind that the product's lifetime goes beyond when the wax is finished. It is so important to us that our candles not only smell wonderful but look lovely too, so you are left with a beautiful container you want to repurpose afterwards. 
We love that you are searching for inspiration on how to recycle or reuse your old candle jars. It is so important for us to all recycle and repurpose as often and as creatively as possible.
Here are some of our favourite ways you can repurpose your St. Eval candle containers.
Planters
Want to add a little greenery to your home? Why not use old candle pots to grow spring bulbs. Our Large Secret Garden pots are the perfect size for this. This lovely image is from Jasmin (@quiteallwhitehome) on Instagram and is a beautiful example of how to repurpose and bring spring into your home with vibrant narcissus. Plus, not only will you get the benefit of watching the bulb flourish and bloom, you'll have the satisfaction of knowing that you grew them yourself.
You could also bring nature into your home easily by repotting your favourite plant, succulent or cacti, they make a great addition to an empty windowsill and breathe life into the home.
Repurpose our   tin candles  to make lovely small plant holders. This great image was shared by Emma (@emmagrowsthings) on Instagram.
New tealight holder
Our   terracotta tealight holders  are perfect for holding a new tealight. Simply clean the remaining wax out, pop a new tealight in and voilà. A great way to try new fragrances and display them beautifully in your home.
This lovely image was shared by @countryclutteruk on Instagram, one of our wonderful stockists.
Desk storage
With many of us working from home, why not turn your empty candle pot into an elegant desk tidy to keep your desk space organised and display your fanciest stationary with pride.
Fill with your favourite pens, highlighters or pencils; you'll never misplace a pen again! 


A pretty vase
We love fresh flowers around the house and one of the easiest ways to reuse your candle pot is to transform it into a pretty vase. From clippings from your garden or wild flowers on a country walk, it's a quick and cost-effective way to indulge in fresh flowers for your home. 
Our   Victorian Herb Collection   is home to rustic terracotta pots which are a lovely earthy addition to the home filled with pretty garden clippings. This lovely photo was shared by Susan (@oopsaditsy) on Instagram.
Outdoor lighting
If you are feeling really creative, you could create an outdoor masterpiece like Diane! Carefully remove the label and punch holes in our    candle tins  to decorate in beautiful patterns, string these together and add a tealight to create amazing outdoor lighting for your garden. We LOVE this idea! Thank you to Diane on Instagram (@dianewright8132019) for the inspiration.
When cleaning out your containers, pease remember to remove all remaining wax – and wick – first and dispose of in the bin, not in the sink; wax will clog your drain very easily! Learn more on removing wax on this blog post here. 
Here at St. Eval, our candles are designed with the environment in mind. We tread softly on the earth, respecting and renewing. As a result, we encourage you all to reuse your St. Eval candle pots and tins. An empty candle container is full of possibility, no matter what the size.
We'd love to hear from you how you reuse yours, please share with us on social @stevalcandles, or via email marketing@st-eval.com.
#stevalnature 
Sara-Jayne McKinty