Autumn/Winter Collections 2020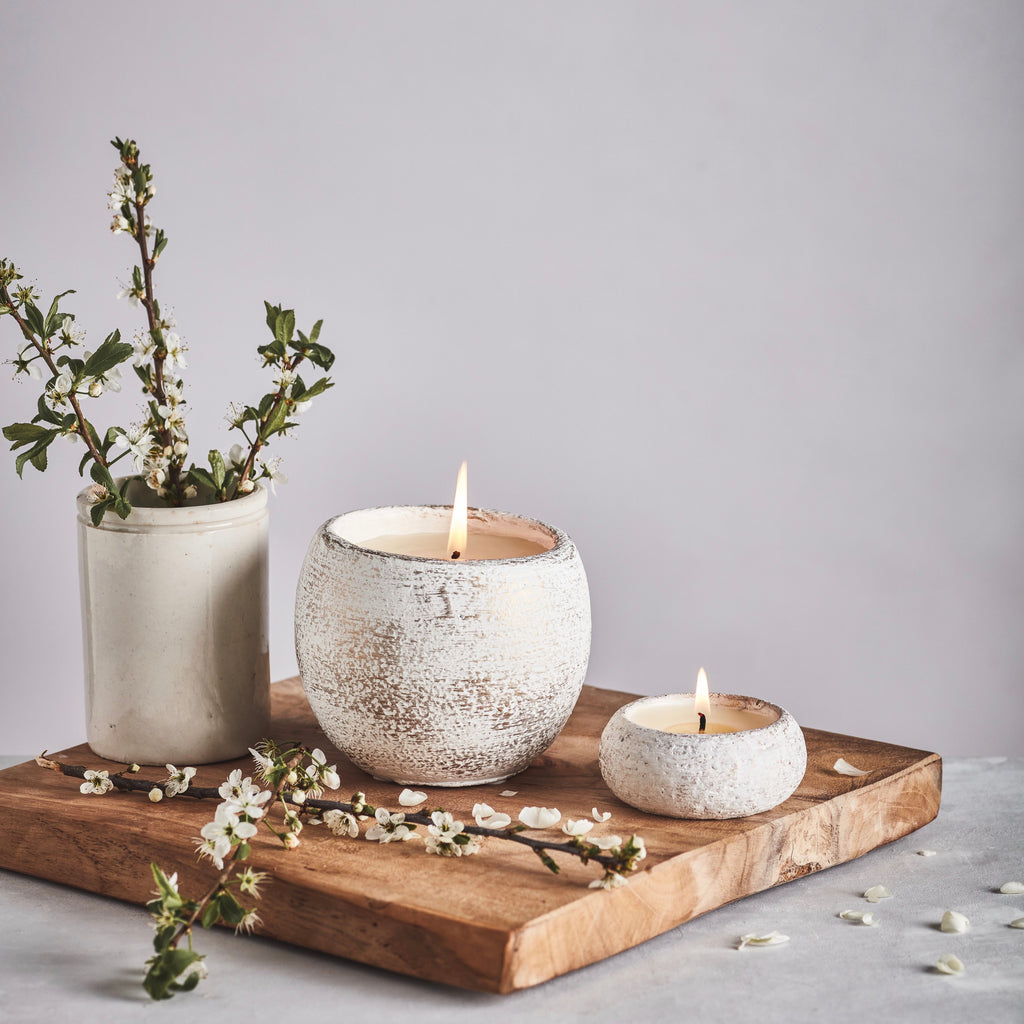 Bringing the natural character and charm of St. Eval to the fore this winter, we present three new collections inspired by the enchanting autumn and winter seasons, as well as spectacular pillars, majestic multiwicks, scented tin candles, tealights and more – Christmas truly begins with a St. Eval scented candle!  
Folk Collection
Inspired by the magical beauty and folklore of Cornwall, discover rich, warming Oak, fresh, crisp Moss and honeyed Amber. This trio of evocative fragrances will engender great folk stories and awaken imaginations, from the origins of the stone circles to giants, piskies and saints, combining the beauty of nature with tales of enchantment. Complement the home with rustic coloured pillars and scented tins adorned with an intricate folk-inspired design. 
We are proud to be supporting two incredible creative arts charities: Creative Kernow – FEAST Projects and Acting for Others UK, by donating 10% of sales from our Folk Tin Candles to these inspiring charities throughout August and September. Learn more here.
White Christmas Collection
Inspired by snowy landscapes and the magic of Christmas, these elegant white pots with brushed gold detail are the perfect addition to the home this winter. Complete the collection with the cosy glow of the matching twinkling hand-poured tealights.
Available in three comforting festive scents; spicy Inspiritus, zesty, warming Orange & Cinnamon and earthy, herbal Winter Thyme. 
Shop White Christmas Collection
Winter Woodland Collection
From the snow-covered footsteps of reindeer in December, to the sweet call of the red-breasted robin and playful leap of an arctic fox, this heart-warming collection is home to three loveable characters inspired by winter wildlife. Discover festive cheer with rich, warming fragrances in soft grey pots complete with a dazzling gold inner rim. A charming trio to add a festive touch to the home.
Available in three comforting festive scents; spicy Inspiritus, zesty, warming Orange & Cinnamon and earthy, herbal Winter Thyme.
Shop Winter Woodland Collection
Our Christmas Scented Tin Candles and Tealights are also returning! With bright, festive botanical print available in Inspiritus, Orange & Cinnamon and Winter Thyme, plus popular sweet and fruity favourite Figgy Pudding.
We are also delighted to see the return of our Winter Gold Dipped Pillars, Gold Marbled Pillars and Gold Dipped Multiwicks in our three favourite cosy festive scents: spicy Inspiritus in ivory, zesty, warming Orange & Cinnamon in orange and earthy, herbal Winter Thyme in woodland green.
Plus, Mini Fragranced Bundles in Embers, Sandalwood, Inspiritus and Orange & Cinnamon for the perfect stocking filler and our popular Advent Candles, in Ivory and Red, a twist on the traditional to help countdown to Christmas.
Explore our full Autumn/Winter 2020 Collection on our website here.
#stevalchristmas