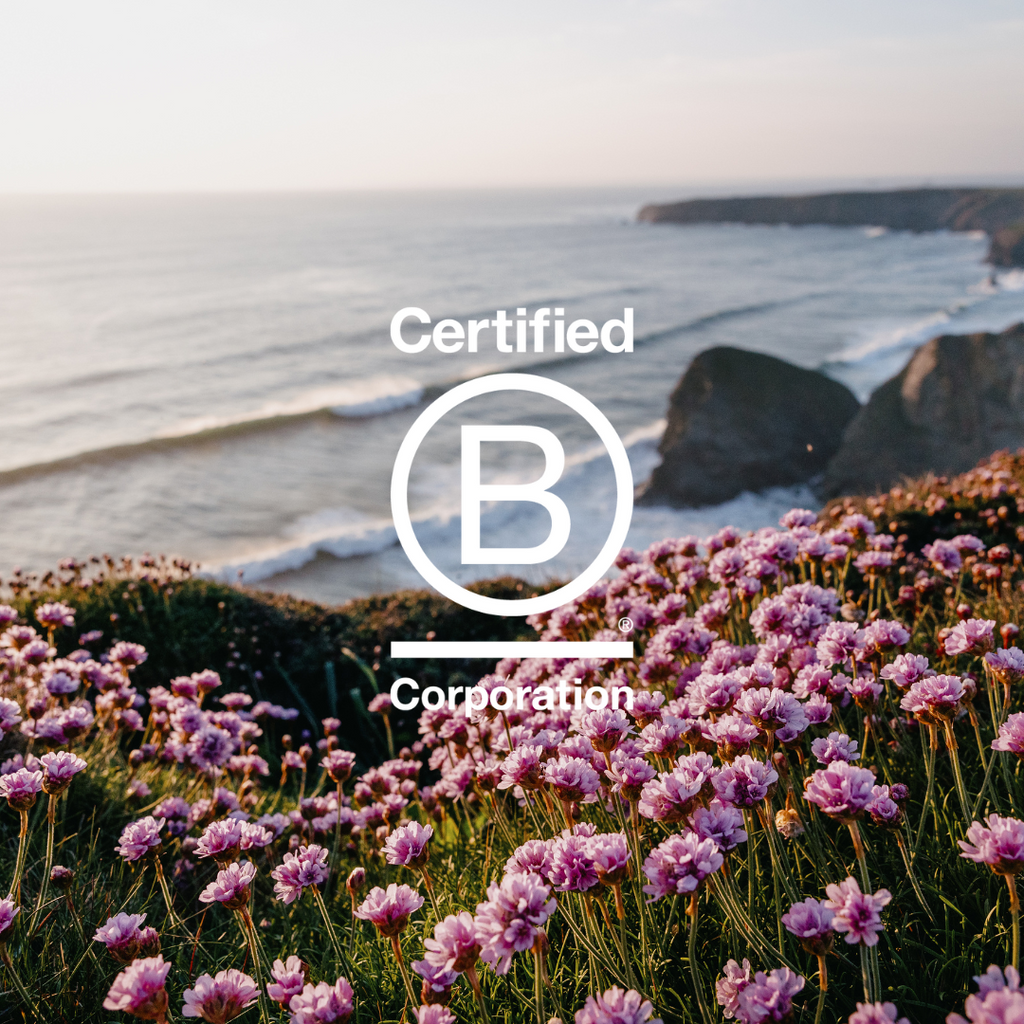 March is officially B Corp Month! Throughout the month, we'll be sharing insight into why and how we go beyond to use our business as a force for good.
In March every year, B Lab and the global B Corp community join together to celebrate what it means to be a B Corp, build awareness of the movement and educate diverse audiences on the importance of transforming our economic system for the better. 
At St. Eval, our mission has always been to tread softly on the Earth and to make products which are kind to us and kind to the planet.
Creating an environment that enriches people's lives and treading softly on the earth is the St. Eval vision which began over 28 years ago. These values remain at the very heart of our inspiration for crafting beautiful candles, home fragrances and natural body care.
Living and working surrounded by the beautiful Cornish coast and countryside, we feel keenly our responsibility to preserve the natural world from which we draw so much of our inspiration.

To be certified as a B Corp, every part of your business is looked at to ensure you're meeting the highest standards of social and environmental performance. We are so proud to be one of the first 1000 B Corps in the UK. 
The B Corp certification addresses the entirety of a business' operations and covers five key impact areas:
Governance

Workers

Community

Environment

Customers
The certification process is rigorous, with applicants required to reach a benchmark score of over 80 while providing evidence of socially and environmentally responsible practices relating to energy supplies, waste and water use, worker compensation, diversity and corporate transparency. By completing the certification, St. Eval legally embeds our commitment to place purpose beyond profit in our company articles. 
We are on a mission to create a company in which people trust and believe; a business that people want to work for, buy from and collaborate with and B Corp Certification helps us communicate and verify our purpose to be a force for good in the world. You can rest assured, when buying from us you are supporting a sustainable business that shares the same values as you.
What next for St. Eval?
We are delighted to have achieved an overall   B Impact score of 85.3, but for us this is just the beginning. We have set ambitious targets for recertification in 2025 with the aim of increasing our score by 10 points and then pushing on to achieve Net Zero by 2030.
#BCM2023 #BCorpMonth #WeGoBeyond
Sara-Jayne McKinty