Celebrating the Platinum Jubilee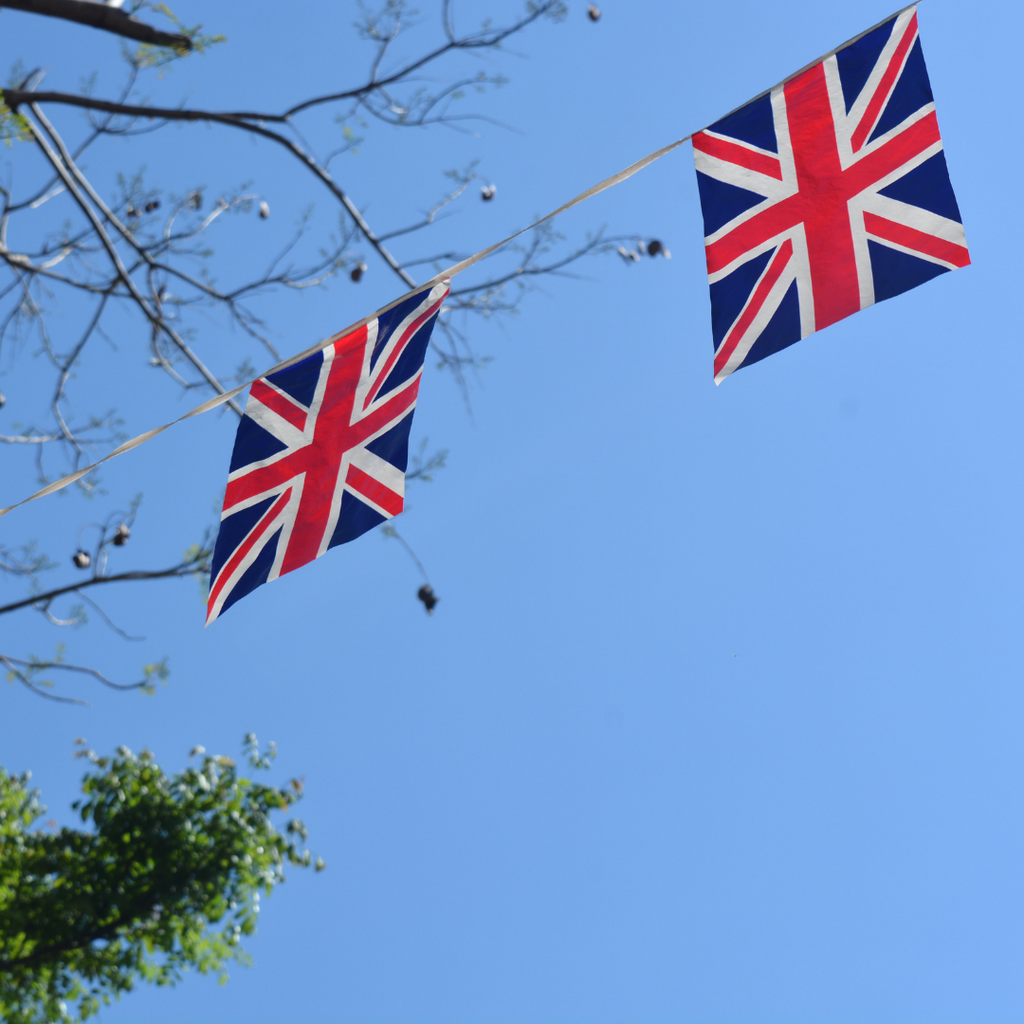 This June we celebrate an historic moment in our country's history, as Her Majesty the Queen reaches her Platinum Jubilee, marking 70 years of incredible service. From the 2nd to the 5th of June the country will come together in celebration of the first British Monarch to celebrate this milestone.
With an extra-long bank holiday weekend to look forward to full of family get-togethers and garden parties, we've put together this special blog focusing on ways that you can use your favourite St. Eval candles to create a showstopping celebration this Jubilee.
Setting the Scene with Dinner Candles
Our Coloured Dinner Candles are a gorgeous unscented accompaniment to any event, and with their palette of ten hues they subtly complement your décor or theme and add a warm glow to the proceedings. For your Jubilee gathering or garden party, why not decorate your space by placing St. Eval Dinner Candles throughout in a mix of Red, Ivory and Bedruthan Blue to match your Union Jack decorations? This subtle hint to the theme will brighten your party space and is sure to bring a smile to your guests faces!
Shop Coloured Dinner Candles here.
Decorating for the Jubilee
The Platinum Jubilee is as much about celebrating our country as it is about commemorating our history-making monarch, so it's the perfect time to go all out and decorate your home with banners, balloons and bunting! PlanBee have an amazing free bunting resource available here where you can print out plain Jubilee bunting ready to be decorated at home, which is a great way to get your home party-ready while getting children, family and friends involved in the fun!
The Scents of Summer
Scenting your space is an important detail when throwing a celebration, an extra touch that will delight your company and elevate the day. Complement your colourful décor and create a joyful, celebratory atmosphere with the scents of summer; our Summer Folk collection showcases a trio of bright and uplifting aromas which are perfect for inviting the joy of summertime inside or adding an extra scented accent to your garden. From floral Geranium, zesty Lemon & Thyme or fruity Rhubarb available in both scented tins and pillars, this collection has everything you need to conjure the perfect summer vibe.
Shop the Summer Folk collection here.
The Perfect Garden Décor 
Gardens are beautiful extensions of our home, giving us the opportunity to connect with nature in our own space and enjoy the warmer weather. Inspired by wonderfully fragrant garden herbs and flowers, the Victorian Herb collection has been created with outdoor living in mind, and is the perfect way to get your garden celebration ready for the Jubilee. A trio of evocative garden scents displayed in rustic terracotta pots, this collection is the perfect embellishment for your outdoor space as you spend your bank holiday weekend making the most of alfresco dining and throwing garden parties.
Shop the Victorian Herb Collection here.
Delightful Sweet Treats
As a final finishing touch, why not try your hand at some Jubilee recipes  and treat your loved ones as they celebrate in your beautifully scented home. From classic cupcakes and Victoria sponges to sandwiches and refreshing punch, your guests will be delighted as they enjoy these tasty treats.
We hope that you have an amazing bank holiday weekend full of sun and Jubilee celebrations! We'd love to see how you're using your favourite St. Eval candles to celebrate, share with us on socials @stevalcandles, or via email to marketing@st-eval.com.