NEW | Sea & Shore Collection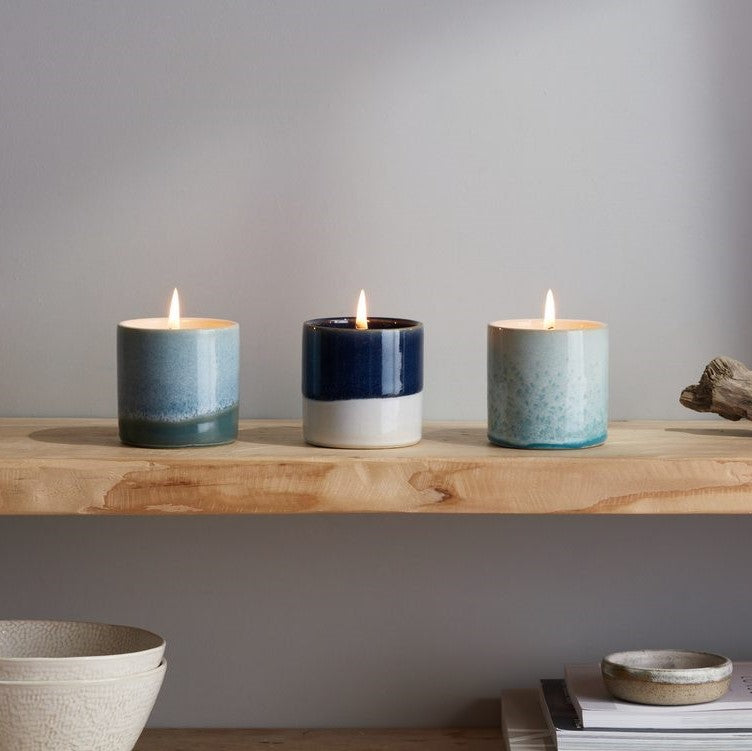 Immerse yourself in the essence of the untamed coast and countryside with our newest collection: Sea & Shore.
Let every flicker of our carefully crafted candles transport you to a world where the invigorating scent of the ocean breeze, the delicate aroma of wildflowers, and the earthy notes of luscious fruits blend harmoniously to create an enchanting atmosphere.
Fig Tree
A soothing blend of fresh, fruity figs beautifully combined with notes of blackcurrant and tonka bean on a base of warming musk.
Enjoy a burn time of up to 24 hours.
Sea Salt
A unique fusion of fresh marine scents with salty accords and delicate floral notes - just like a fresh salty sea breeze.
Enjoy a burn time of up to 24 hours.
Wild Gorse
A unique blend of powdery gorse blossoms with just a hint of creamy coconut and sweet vanilla, reminiscent of sunshine strolls among the hedgerows.
Enjoy a burn time of up to 24 hours.
⁠Available exclusively in captivating pots reflective of the ever-changing landscapes of sea and shore. Each pot is truly unique as their beautiful reactive glazes ensure no two are ever the same, made in a family run factory in Portugal.
Discover the full Sea & Shore Collection here. 
Sara-Jayne McKinty