Quick & Easy Breakfast Ideas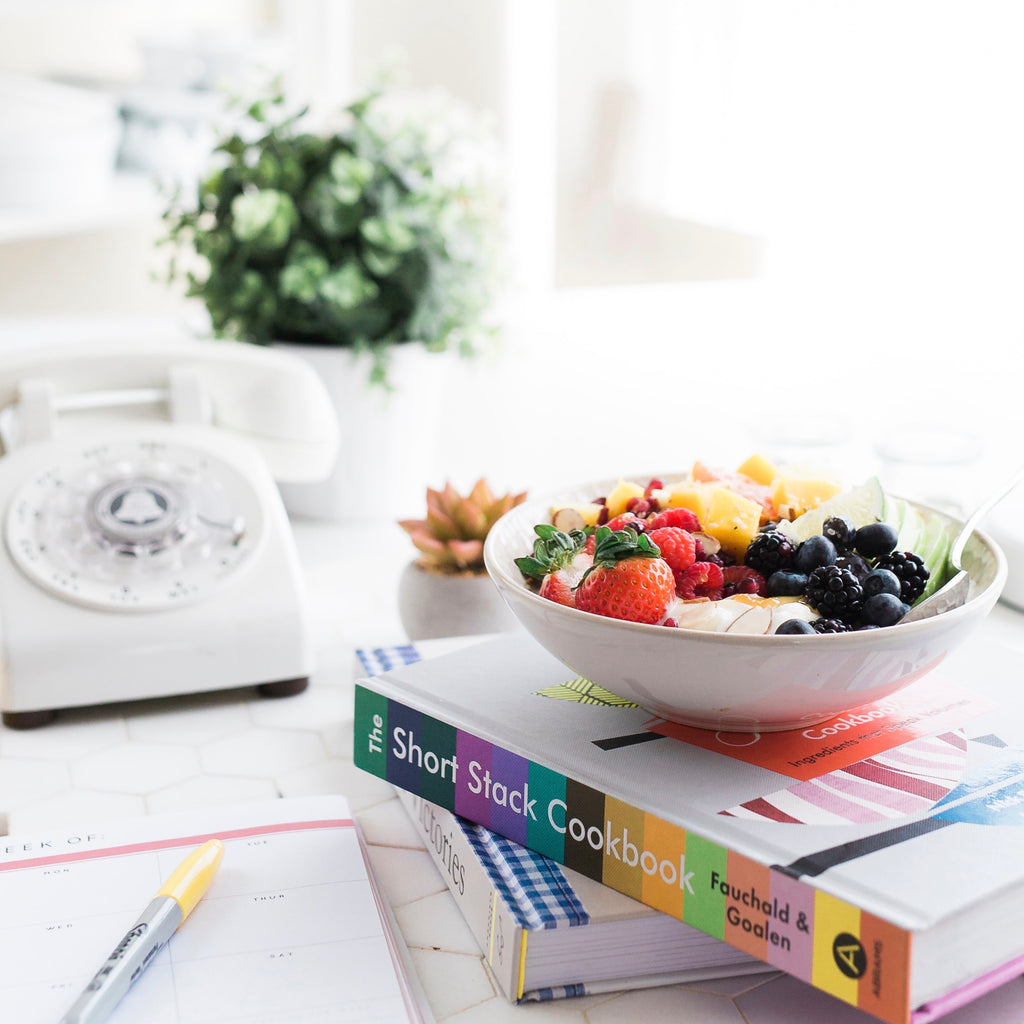 Starting your day with a delicious and nutritious breakfast sets you up for the day ahead, keeps your energy levels high and hunger levels low – there's a reason it's dubbed the most important meal of the day!
Not everyone has the time to cook a wholesome breakfast every morning, but you don't have to settle for a sugar-filled option that'll leave you sad and hungry half an hour later. You'll be surprised at how quick and easy these four recipes are, from delicious bake-ahead breakfast muffins to easy smoothies you can whip up in seconds.
With many of us now either heading back to work, working remotely or with children going back to school, we thought it would be the perfect time to share with you our favourite quick and simple breakfasts for when you're in a rush or need something on the go.

Photo credit: Maja Smend  
Banana and Blueberry Overnight Oats
Overnight oats are a fun and delicious way to enjoy a healthy breakfast on the go. Adapt this recipe for easy overnight oats to suit your tastes, change the fruit and nut options or opt for a flavoured yoghurt for something different – the possibilities are endless! This recipe from Lean In 15 by Jo Wicks.
Ingredients
1 banana, roughly chopped
75g full-fat yoghurt
250ml almond milk
1 scoop (30g) strawberry protein powder
100g rolled oats
Handful of pistachios or other nuts, blueberries and raspberries to serve
Method
Place the banana, yoghurt, almond milk and protein powder into a blender and blend until smooth
Pour the mixture in to a bowl and stir in the oats
Cover and refrigerate for at least 4 hours, preferably overnight
When ready to eat, top with the nuts, blueberries and raspberries
Blueberry Breakfast Muffins
This easy recipe takes around 1 hour to prepare and makes 10 scrumptious muffins perfect to grab on the go. Blueberry breakfast muffins might seem like an indulgence, but they don't have to be! With just a few simple tweaks such as flaxseed and yoghurt, these come in at under 200 calories. This recipe is from Olive Magazine.
Ingredients
3 tbsp dried apricots
200g self-raising flour 
50g milled flaxseed 
1/2 tsp bicarbonate of soda 
2 eggs 2
150ml fat-free yogurt 
6 tbsp rapeseed oil 
75g blueberries 
1 tbsp oats for sprinkling
Method
Heat the oven to 180C/fan 160C/gas 4. Whizz the dried apricots with 4 tbsp boiling water in a small blender until smooth.
Mix the flour with the milled flaxseed. Stir in the bicarbonate of soda, eggs, yogurt, oil and the apricot purée. Mix everything together, then fold in the blueberries.
Line a muffin tray with 10 paper cases divide the mixture between them.
Sprinkle over the oats and bake for 25 minutes, or until they are golden, risen and cooked through.
Nut and Mango Smoothie
This refreshing smoothie is perfect for an energy boost in the morning. If you don't have fresh fruit or want an even quicker recipe, replace the fresh mango with 250g/9oz frozen mango or mixed tropical fruit, or frozen berries also work brilliantly. This recipe from Lean In 15 by Jo Wicks.
Ingredients
125g sliced mango
2 tbsp nut butter
Handful ice cubes
Handful raspberries
2 tbsp full-fat Greek yoghurt
1 scoop (30g) vanilla or strawberry protein powder
100ml almond milk
Method
Place all the ingredients in a blender and blend until smooth.

Photo credit: BBC Good Food
Easy Egg Muffins
A delicious and quick breakfast snack perfect for the whole family. Make these mini egg muffins for an easy breakfast and add chopped ham, bacon or smoked salmon depending on preference, this recipe is so easily adaptable to suit your own taste. This recipe is from BBC Good Food.
Ingredients
1 tbsp oil
150g broccoli, finely chopped
1 red pepper, finely chopped
2 spring onions, sliced
6 large eggs
1 tbsp milk
large pinch of smoked paprika
50g cheddar or gruyère, grated
small handful of chives, chopped (optional)
Method
Heat the oven to 200C/180C fan/gas 4. Brush half the oil in an 8-hole muffin tin. Heat the remaining oil in a frying pan and add the broccoli, pepper and spring onions. Fry for 5 mins. Set aside to cool. 
Whisk the eggs with the milk, smoked paprika and half the cheese in a bowl. Add the cooked veg. Pour the egg mixture into the muffin holes and top each with the remaining cheese and a few chives, if you like. Bake for 15-17 mins or until golden brown and cooked through. 
We'd love to hear what your favourite quick breakfast recipes are and if you try the ones we've mentioned. Please share with us on social @stevalcandles or via email, marketing@st-eval.com.
 #stevalnourish
Sara-Jayne McKinty