Reading Inspiration | The Salt Path by Raynor Winn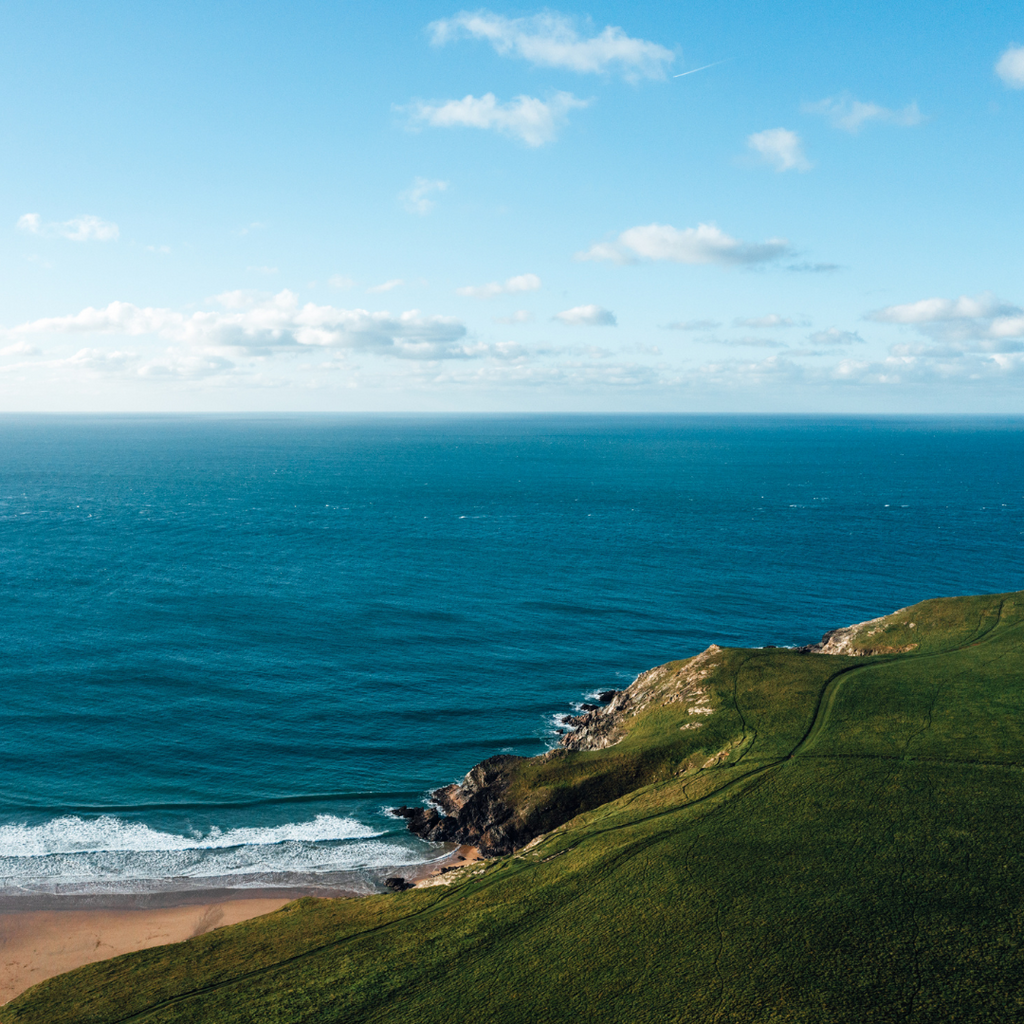 Take a cathartic journey across the stunning untamed beauty of the Southwest Coastal Path with Raynor Winn's debut novel, the perfect read to accompany the transformational power of the New Year.
Set across 630 miles of sprawling coastline, The Salt Path tells the true story of author Raynor and her husband Moth as they walk the coastal path, leaving their life in Wales and finding themselves in the process.
As the book begins, we meet the couple as they are dealt some astonishing blows. After a bad investment and lengthy legal battle facing off against Moth's childhood friend, the couple sadly lose their home and business, leaving them homeless and without any savings. Not long after this devastating betrayal the couple, utterly devoted to each other after 32 years, discover that Moth's long term health issues are symptoms of a terminal brain condition.
Reading those first few pages you might expect the following chapters to be angry and upsetting, and while they are not without their fair share of emotion, this book is instead an affirming and uplifting read. Faced with the harsh realities of rebuilding their life without any security, this resilient duo decide to pack their lives into lightweight hiking backpacks and set out across the South West Coast Path. As Raynor's vivid storytelling unfolds you're brought along on every step of their moving adventure. From finding safe-haven in cosy village pubs to battling the harsh realities of nature in a two-man tent, you feel every bump in the road as the pair persevere and make their way from Minehead to Poole.
While Raynor and Moth deal with the massive changes in their lives and adjust to their new nomadic adventure, readers are shown just how important it is to believe in yourself and how nature can help us heal. As they grapple with their grief and try to figure out where their future will take them, both Raynor and Moth put their trust entirely in themselves, demonstrating the strength that each of us has to carry on in spite of the difficulties we encounter. And while the South West Coast Path throws many challenges their way, ultimately it is losing themselves in nature that helps them rediscover who they are.
As we enter a New Year, we all look to make changes and resolutions, and we really recommend this wonderfully cathartic book as there's no better time to discover how throwing yourself into things can be the best way forward. When we finally put this book down, we felt inspired to take more chances, face life and its challenges head on, and believe in ourselves to accomplish our goals.
As you delve into Raynor Winn's captivating story, create the perfect ambience by pairing your reading with St. Eval scents. Our Coastal Collection and its trio of fragrances inspired by the North Cornwall coastline will transport you to the very coasts that Raynor and Moth journey across; with therapeutically herbal Samphire & Sage, soft, calming Sea Mist and fresh, citrus scented Sea Salt. Explore the collection here.
We hope you enjoyed our book review, if there are any other books that you'd like to recommend to us, then please let us know on socials @stevalcandles or by email marketing@st-eval.com.
Wishing you a Happy New Year from the St. Eval team!
#bookclub #readinginspiration