Special Christmas Gift Guide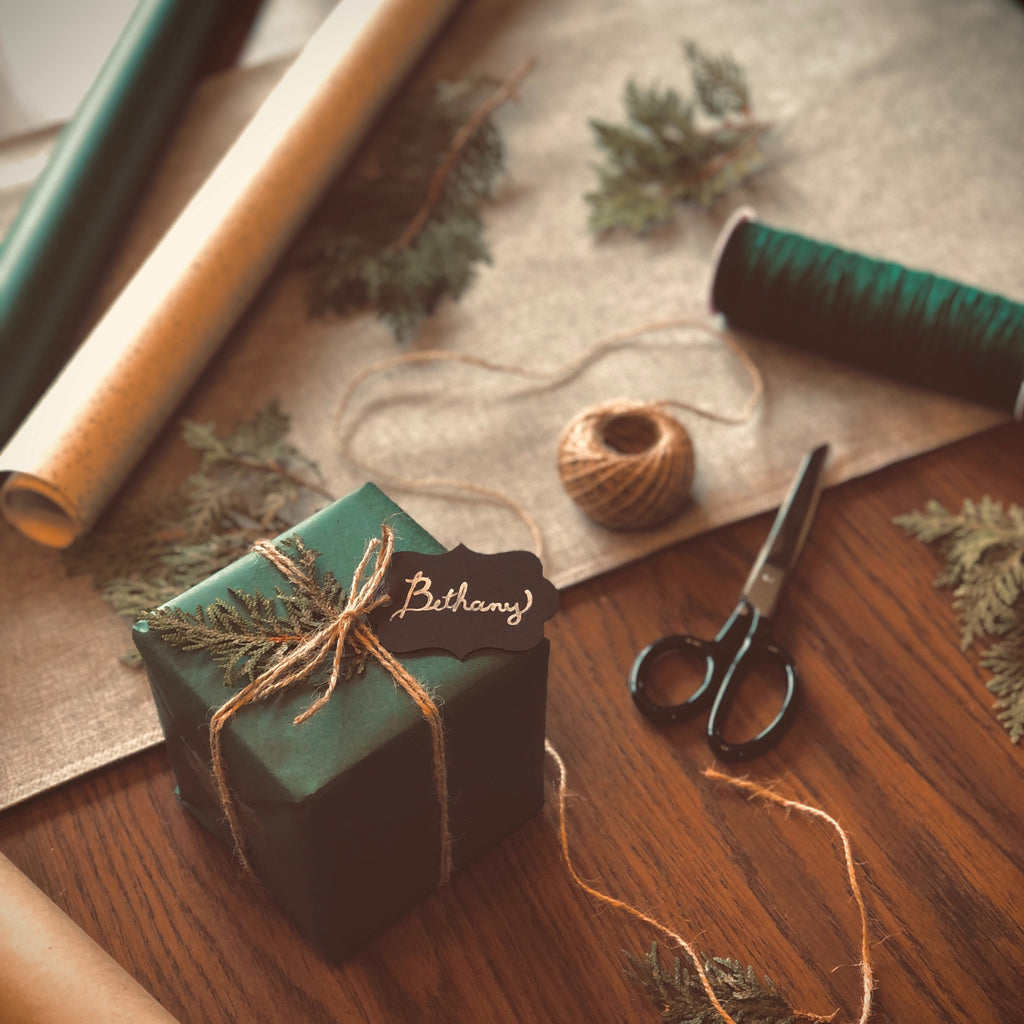 Christmas is fast approaching, and as the excitement of advent begins, we all start to think about what presents we'll be wrapping up for our loved ones. We're handpicked some of our stunning products in this special Christmas Gift Guide to take some of the stress out of Christmas and give you some ideas for what to gift.  
Listed below are some of our favourite picks, perfect for treating your loved ones this Christmas... 
Winter Woodland Collection, Hare Pot
Our Winter Woodland Collection is inspired by the winter wildlife on our farm here in Cornwall, with each pot displaying its own charming animal.
Our festive Winter Thyme fragrance is poured into beautiful soft grey pots, finished with a dazzling copper gold inner rim, and adorned with our adorable Hare character.
Also available in the collection are Orange & Cinnamon scented Reindeer Pots and Robin Pots poured with our Inspiritus fragrance. Boasting up to 18 hours burn time, these playful candles make a beautiful and thoughtful gift for wildlife lovers.
Dinner Candle Gift Packs
Elegant, classic & perfect for gifting this Christmas.
Created using our traditional method of drawing, our 7/8" Dinner Candles come in a palette of ten vintage and modern colours. They are the perfect way to adorn a home, adding a splash of colour to suit any mood.
Our traditional Red Dinner Candles are one of our top picks for the holiday season. Rich and festive in colour, these candles compliment any holiday dining table and make a lovely gift for the hosts this Christmas.
Orange & Cinnamon Christmas Pillar
Warm heart and home this Christmas with our striking Pillar Candles.
Hand poured and marbled with a gold effect, our stunning Orange & Cinnamon Pillar Candles fill homes with flickering candlelight and the warming aroma of tangy orange, spicy cinnamon on a bed of vanilla.
Also available in Winter Thyme and Inspiritus fragrances, our Christmas Pillars are a show stopping addition to festive décor and a delightful gifting choice to enchant your loved ones this Christmas.
Hand Wash and Lotion Gift Set, Botanical Lavender & Sage
Give the gift of self-care this Christmas.
Our vegan friendly Lavender & Sage Hand Wash and Lotion Gift Set gently cares for skin, cleansing and hydrating while also leaving hands smelling divine.
Crafted with a blend of 100% naturally derived ingredients and delicately blended pure essential oils, the Botanical Gift Set makes for the perfect healing and therapeutic gift this winter.
White Christmas Ceramic Tealights
Our White Christmas Tealights cast dancing candlelight around the home, filling your space with a warm and inviting glow. This gorgeous gift is available in three seasonal scents;
Warming Orange & Cinnamon
Earthy, herbal Winter Thyme
Comforting Inspiritus 
Inspired by snowy winter landscapes, each twinkling tealight is rustic white with brushed gold detail. Once your gift has been enjoyed, your loved ones can reuse these stunning pots to house their favourite St. Eval scents!
Folk Collection, Oak Tin Candle
Enchant friends and family this Christmas.
Gift a scent inspired by the mystical beauty of Cornwall with our Oak Tin Candle from the Folk Collection. Oak's woody scent, with notes of juniper and cinnamon, will transport your loved ones to their own personal forest where they can relax into its steadying atmosphere.
A magical gift, friends and family can enjoy our Oak Scented Tin Candle for an impressive burn time of up to 45 hours.
Inspiritus Christmas Gift Hamper
Sustainable luxury this Christmas.
Inspired by the delights of the holiday season, our Inspiritus fragrance blends a trio of aromatic nutmeg, cinnamon and cloves to evoke the warmth of the festive season.
The beautifully packaged Inspiritus Christmas Hamper makes a luxurious gift for someone special this Christmas, showcasing the scent in four gorgeous products; 1x striking gold finished Pillar Candle, 1x rustic White Christmas pot, 1x Scented Tealights & 1x Scented Tin Candle.
Candle Accessory Gift Set
The perfect gift for the candle lover in your life.
Our trio of stylish black St. Eval branded accessories comes in a beautifully boxed gift set and provides all the tools needed to keep wicks trimmed, extinguish candles safely, and remove foreign objects from the wax pool with ease.
This Gift Set provides everything they need to show their candles some love.
Whichever St. Eval goodies you treat your friends & family to this year, we hope that you all have a wonderful Christmas.
Head over to our website for more stunning St. Eval presents for your loved ones this Christmas.
Which St. Eval products will you be gifting this Christmas? Share with us on social @stevalcandles, or via email marketing@st-eval.com.