Welcome to Cornwall | West Cornwall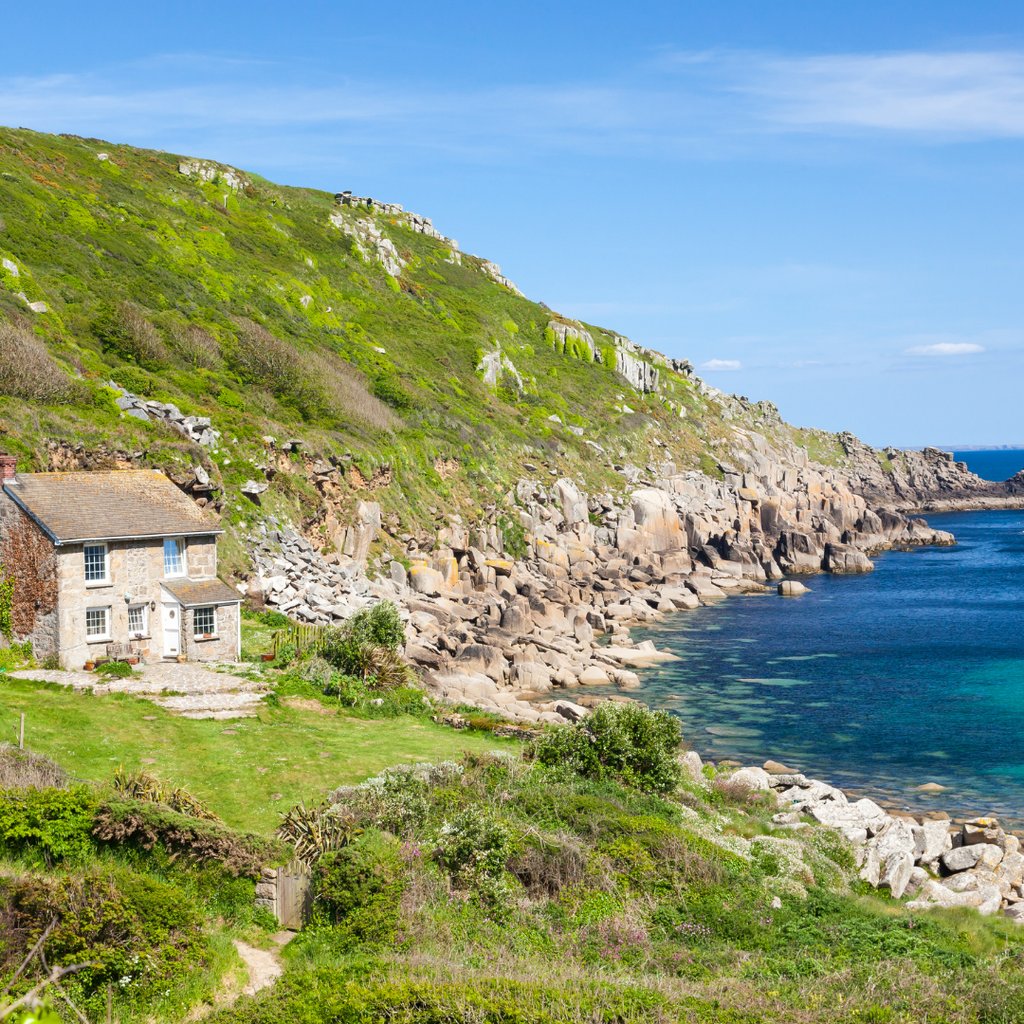 Packed full of idyllic seaside escapes, rugged wilderness, and bursting with enchanting myth and history; Cornwall is a stunning place to visit. Based at our farm on the North Coast of Cornwall, here at St. Eval we feel so lucky to call this county our home, and to be surrounded daily by the breath-taking magic of Cornwall's wild beauty.  
In this week's blog we're exploring our favourite spots to visit in West Cornwall.
St. Ives
Known for its gorgeous surf beaches, St. Ives is a perfect spot to visit with loved ones for a fun day by the sea. While its cobbled streets are home to many wonderful shops, galleries and eateries, St. Ives is also home to one or two icons which we definitely recommend paying a visit to.
Sitting right on the harbour front just steps away from the sea, The Sloop Inn is a charming stop for a bite to eat; it's full of history, as it's one of Cornwall's oldest and most famous Inns and is believed to date back to 1312 AD. Perhaps one of the most famous galleries in Cornwall, the Tate St. Ives is a gallery exhibiting works by modern British artists and is a must-visit if you're nearby!
Marazion
The ancient market town of Marazion is one of the oldest towns in the UK, and sits two miles east of Penzance on the shore of Mounts Bay. Today, Marazion is one of Cornwall's most popular tourist destinations, with nearly 3000,000 visitors each year flocking to discover the gem of Marazion: St. Michael's Mount.
A tidal island just half a mile offshore, St. Michael's Mount is a must-visit if you're stopping at Marazion. Whether you stroll across the causeway at low-tide, or take a ten minute ferryboat when the causeway is covered, it's surprisingly easy to journey to the small island. Managed by the National Trust, the island boasts a small village, beautiful gardens, and an ancient castle filled with myth and history.
Mousehole
While this idyllic seaside village is a beautiful place to wander and explore in the warmth of summer, we really recommend paying Mousehole a visit if you're nearby in the winter. Since 1963, Mousehole has been adorned each December with its famous Harbour Lights, illuminating the village with bright colour and cheer through to December. This gorgeous display is a must-visit over the festive period, and is certain to delight any who visit.  
Lamorna Cove
Perhaps one of Cornwall's most unique attributes is it's designation as an Area of Outstanding Natural Beauty, as the Cornish AONB spans twelve separate locations that amount to almost a third of the county. Tucked away on the Penwith Peninsula on the West Coast, Lamorna sits in one of these designated areas, reflecting the charming natural beauty of this small cove.
Lamorna has a rich history of stirring imaginative spirits with its breathtaking appearance; from writers and poets, to artists and potters, over the years many creative souls have found a muse in Lamorna's beauty. We definitely recommend a visit to this gorgeous spot which serves as inspiration to our very own Lamorna collection!
These are just a handful of West Cornwall's beautiful attractions, and we'd love to hear about the places you love to visit here in stunning Kernow. Share with us via email to marketing@st-eval.com, or via socials @stevalcandles.
#steval #welcometocornwall
Ella Rowe-Hall