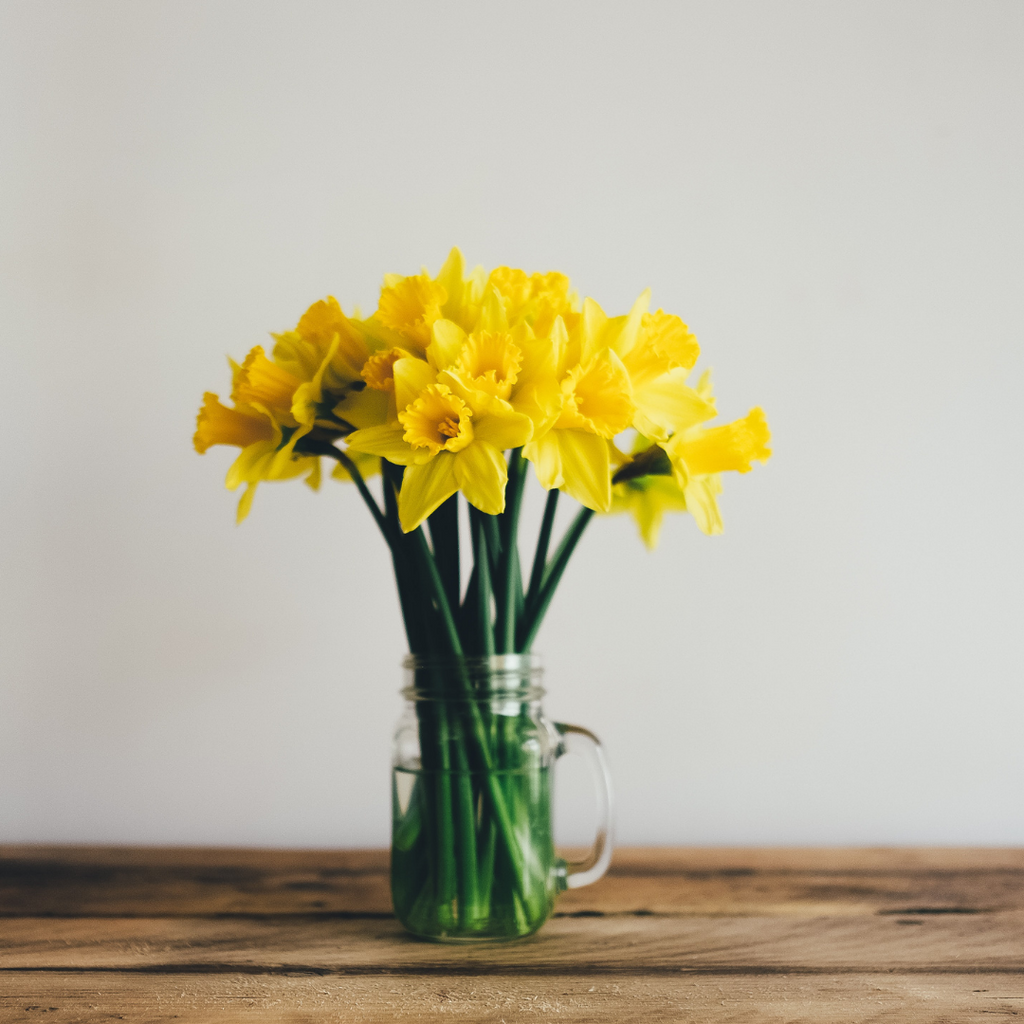 Easter is just around the corner, signalling the arrival of spring and giving us the perfect opportunity to spend some quality time with those we love.
As we get together for family dinners and days spent in the sun it's a wonderful time to wow your loved ones with a gorgeous Easter setting, or show your appreciation with a heartfelt gift. From gifting ideas to décor inspiration, we've put together some tips to delight your loved ones this Easter.
The art of Tablescaping
The long Easter weekend is a great time to plan in family gatherings; from evening dinners and Sunday roasts to garden parties and BBQ's it's the perfect opportunity to make the most of spring's arrival and enjoy time together. Elevate your space with St. Eval candles and create a beautifully adorned event.
A striking and versatile addition to your Easter décor, our Coloured Dinner Candles are the perfect way to wow your guests. Adding height and elegance to your table setting, these gorgeous candles are perfect for both indoor and outdoor settings, adding a pop of colour with a palette of ten modern and vintage hues to suit any backdrop.
Shop Coloured Dinner Candles here.
Image credit: @style_by_lucy via Instagram
With a beautiful rustic finish, our Scented Terracotta Tealights are a special addition to any gathering. Providing earthy, neutral colour they work beautifully to uplift outdoor spaces or to invite spring inside the home and are perfect for scattering around your space. Available in four nature inspired scents, these twinkling tealights are a perfect accompaniment for spring evenings spent in the sunshine. Once your candle has been enjoyed these charming holders are the perfect size to be reused with our scented tealights and so they also make a thoughtful favour for your guests to take home with them!
Shop the Victorian Herb collection here.
Spring Scents
Scent is an incredibly strong sense, acting powerfully on the limbic part of our brain to conjure memories and emotions. When we surround ourselves with beautiful scents, especially those inspired by nature, we can create a wonderful ambience and transform our mood. Scenting your space with a St. Eval scent inspired by the beautiful natural world is another great way to set the scene this Easter.  
Floral jasmine, fresh spring flowers and notes of citrus and musk with woody accords; our Spring Flower fragrance is reminiscent of an English country garden in the spring. Expertly crafted, Spring Flower creates a relaxing and tranquil ambience and is a gorgeous way to uplift your setting. Our simple yet beautiful Scented Tins are wrapped in timeless kraft packaging to sit beautifully in the home or garden, and stunningly scented throughout, their 45 hour burn time makes them a perfect addition to your Easter celebration.
Shop Scented Tin Candles here.
As spring approaches, the bright and floral scent of our Geranium fragrance is the perfect accompaniment to its gorgeous new blooms and sunny days. Our stylish Reed Diffusers subtly scent your home as the oils are gradually drawn up the reeds and released, creating an inviting ambience and perfectly imbuing your space with the joy of spring. Place our Geranium Reed Diffuser nearby this Easter to gently delight your guests throughout the day.
Shop Reed Diffusers here. 
Thoughtful Gifts
Easter is a wonderful time of year to surprise your loved ones with thoughtful gifts. Whether you're gifting to celebrate the holiday, show appreciation for your Easter hosts, or just as an excuse to treat those you love treat them to something special with a St. Eval gift crafted to delight.
Our newest collection, Nature's Garden has been created in celebration of our close relationship with the natural world and is evocative of the joy of nature in springtime. In our desire to raise awareness for the protection of bees, butterflies and dragonflies we've released three pretty terracotta pots each adorned with intricate insect carvings. Discover Geranium in our Bee pots, new Sweet Pea in our Butterfly pots and new Garden Greens in our Dragonfly pots. The trio are available in a beautiful gift set, showcasing each pot in a thoughtful gift which is perfecting for complementing the spring season.
Shop the Nature's Garden collection here.
As the days get warmer and brighter we have more time to spend pottering in the garden tending to our outdoor spaces. Treat the garden lover in your life this Easter with a hand care duo envisioned to harness the herbal healing of wild Cornwall. Crafted with a blend of 100% pure essential oils, our vegan friendly Lavender & Sage Hand Wash and Lotion Gift Set gently cares for skin, cleansing and hydrating while also leaving hands smelling divine and is a lovely treat for green fingers.
Shop the Botanical Hand Care collection here.
No matter how you're spending it, we hope that you all have a lovely relaxing Easter weekend.
We'd love to see how you're using your St. Eval candles to celebrate this Easter, share with us on socials @stevalcandles or via email marketing@st-eval.com.
#HappyEaster