COP26 | A Sustainable Future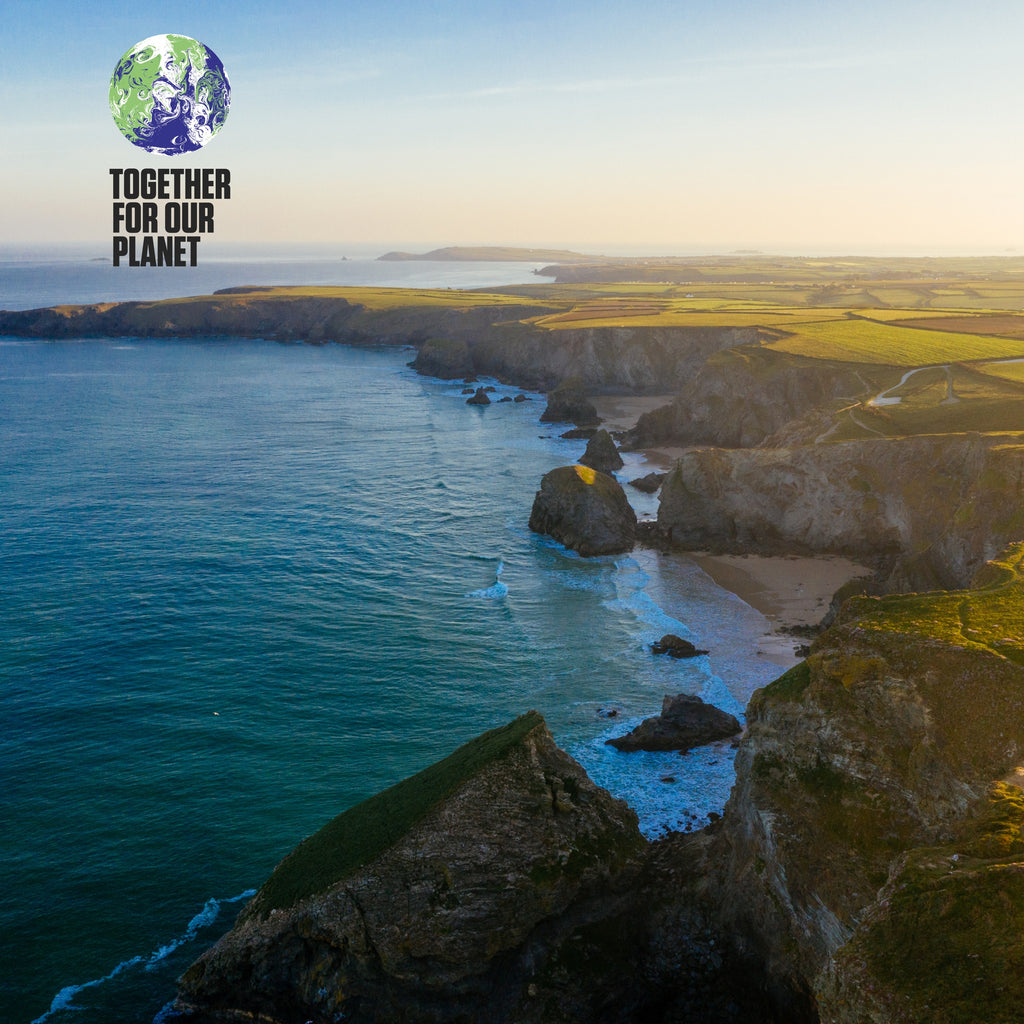 COP26; the UN's 26th Climate Change Conference is currently underway in Glasgow and is set to be the largest global "climate moment" since the 2015 Paris Agreement. Climate change is the biggest threat we face and as the years pass, it only becomes more urgent.
The aim, and hope, of COP26 is to secure agreements to tackle this directly. ⁠ ⁠
With the world leaders continuing climate talks in Glasgow this week, we wanted to share the actions currently underway here at St. Eval to reduce our emissions and fight climate change. Small changes really can make a big impact.  
Renewable Energy
At St. Eval, our products are made using sustainable energy from wind, solar and biomass and we are actively looking at ways to further reduce our carbon emissions on our journey to becoming carbon neutral.
Our innovative triple energy solution integrates wind, solar and biomass energy power to heat buildings and the water used on-site. This not only reduces our energy consumption, but also feeds surplus electricity back into the grid to serve our local community.
We only have one planet and we are acutely aware of just how important it is that we protect it. ⁠


Recycling
Reduce, reuse, renew and recycle is our company-wide policy and culture. We also make a point to source environmentally friendly paper (FSC Certified) for everything from our candle labels through to marketing materials. 
As well as recycling on-site at St. Eval, we encourage our customers to continue this when they bring St. Eval products into their homes. Not just with packaging, but our candle containers too!
When we design our candles, we keep in mind that the product's lifetime goes beyond when the wax is finished so you are left with a beautiful container to repurpose afterwards. Some of our favourite ways to repurpose our candle containers are as a plant pot, a vase for flowers or as a trinket holder.
Plastic Free
We have successfully removed all bubble wrap and similar from our despatch packaging, favouring recycled paper for wrapping and packing, as well as moving to the use of paper packaging tape as an alternative to the plastic-based cello tapes. Earlier this year, we also switched to recyclable packaging for our scented tealights eliminating plastic in this range completely. 
The impact of climate change is devestating, however advances in tackling global warming are leading to cleaner air and resorting nature.
In line with the essence of COP26, we are honoured to have been invited to "scent" Goals House with our Bay & Rosemary Reed Diffusers and candles.
See our Bay & Rosemary Scented Tin Candle below taking centre stage!
Goals House is a renowned location for discussions around breakfasts, dinner and nightcaps focused on The Global Goal. For COP26, they have taken over the historic Engine Works, a former steel plant designed by Sir Henry Royce of Rolls Royce, in the City Centre.
This exclusive members club space, is playing host to leading events, panel discussions, bilateral meetings and networking attended by Heads of State, Captains of Industry, Senior Leadership, Media, Talent and Influencers throughout COP26.
This weeks guest celebrities at Goals House included Leonardo Di Caprio, Princess Eugenie, Presidential Envoy John Kerry, Lily Cole, Idris & Sabrina Elba, Belgian Prime Minister Alexander De Croo, The Prime Minster of Thailand Prayut Chan-o-cha and many more.
Our CEO and sustainability leader, Ian Greaves, was in Glasgow earlier this week at Goals House for COP26 and found the whole experience incredibly inspiring.
Ian shared:
"One of my key takeaways was the power of bringing people together who would never normally meet – surprising conversations happen and it's incredibly thought prevoking.
One seminar I attended, with venture capitalists, environmentalists and businesses leaders from all over the world, was so inspiring to watch how they all interacted to understand that, fundamentally, all parties have to work together – not only to guide the environmental work, but to fund it too (it can't always be governments)."
Ian continued:
"The most inspiring speaker I heard was an American architect and leader in sustainable development called Bill McDonough who 20 years ago wrote a book "From Cradle to Cradle" - he was so far ahead of the rest of us with regard to recycling. The comment that really stuck with me was "Carbon is good! It is vital to all life on Earth, the problem is man uses carbon and then lets it go in forms that pollute our world rather than in ways that value and reuse this precious resource."
The UK is aiming to secure a global plan to reduce greenhouse gas emissions, such as from cars and factories, to zero by 2050. It could be the moment we turn climate change around. 
Each of us has a part to play in achieving a greener more resilient future.  Here are some simple green tips for you to try this weekend:
If you're out shopping, take a second to check if there is a more eco-friendly option available. Consider the packaging, is it recyclable? 

 
To reduce paper waste why not set aside some time to opt out of junk mail and ask your utilities providers for paper-free billing and statements. 

 



Food waste emits methane, a greenhouse gas. Try out a new recipe like banana bread with those over ripe bananas! 

 



Our pillar candles are wrapped in a  compostable bio wrap, why not start composting in preparation for spring? Composting adds nutrients to the soil and reduces landfill waste. 

 
Here at St. Eval, our candles are designed with the environment in mind. We hope you will join us in our efforts to better ourselves for the planet. We'd love to hear from you for any ideas to further support our sustainability ethos, please share your thoughts with us on social @stevalcandles, or via email  marketing@st-eval.com.
#stevalsustainable #racetozero #onestepgreener
Sara-Jayne McKinty