A Look Back at 2022 | An Incredible Year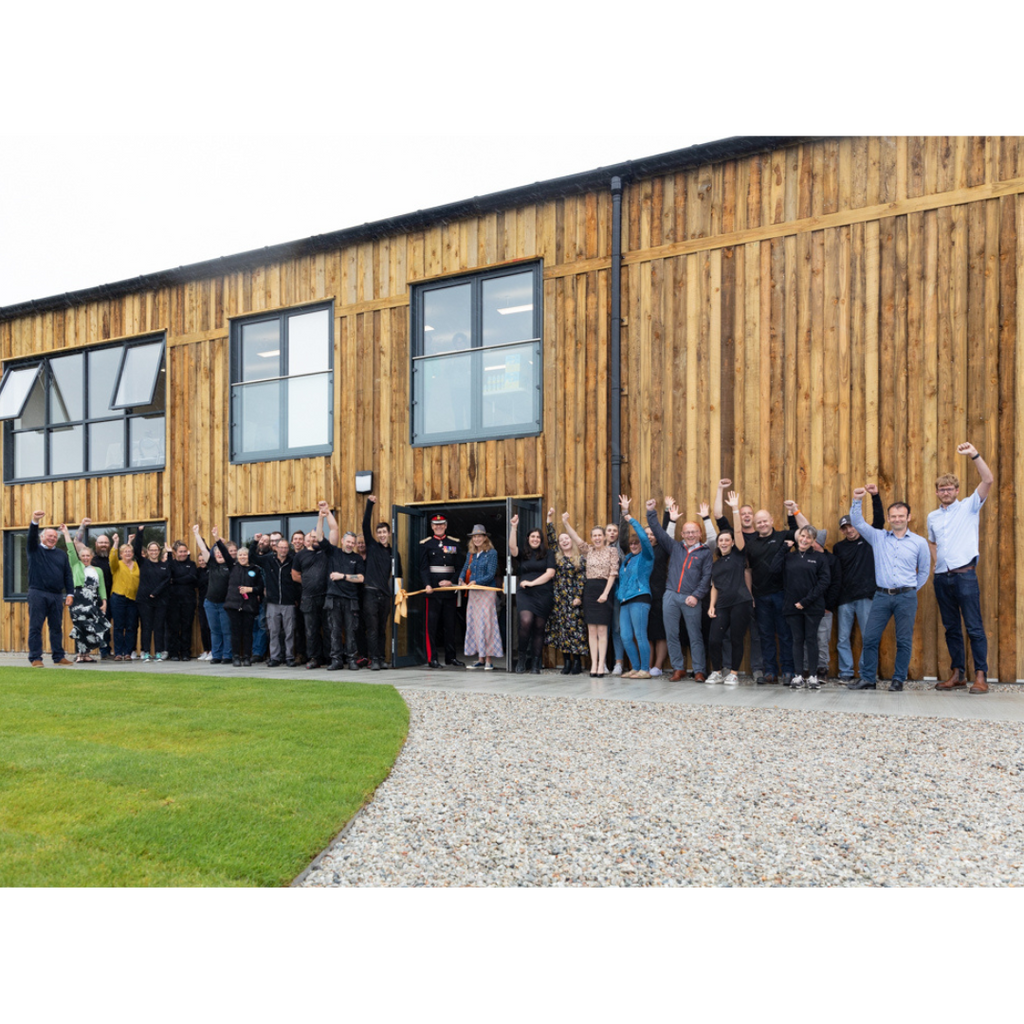 With the new year just around the corner we're all looking forward to the exciting promise it holds and wondering where it will take us.
Before we venture into 2023 we're taking a moment to reflect on what has been a truly wonderful year at St. Eval. 
Exciting New Collections
We're always working hard behind the scenes to create exciting new products that bring joy to our customers, and this year was certainly no different. In the spring we launched our special Nature's Garden collection, a trio of pretty terracotta pots adorned with intricate insect carvings in celebration of our close affinity with the natural world.
We were also delighted to announce this year that our Botanical collection was certified as Leaping Bunny Approved (cruelty free) and this therapeutic collection was expanded in September, welcoming new hair and body care products; perfect for peaceful moments of self care.
We've conjured up some exciting things for 2023, keep an eye out for our stunning new Lamorna Collection, launching in the new year!
An Invitation to Downing Street
In May, we were honoured to have been invited to an exclusive Spring Showcase at No. 10 Downing Street alongside nine other brilliant British businesses. We presented our range of sustainably produced, nature inspired, products to then-Prime Minister, Boris Johnson, alongside Cabinet Ministers and a host of VIP guests at this vibrant spring event. 
We even hosted a candle dipping experience for attendees to have a chance to create their own unique coloured candle to keep for themselves! Lots of people took part in this including Anne-Marie Trevelyan, Secretary of State for International Trade, Kwasi Kwarteng, Secretary of State for Business, Energy and Industrial Strategy and Boris Johnson! We had a brilliant day and greatly appreciate the opportunity to share our passion for sustainability far and wide.
Expanding our Factory & Wildlife Space
This year we unveiled our new factory, offices, and wildlife space. This development has given us the space to add 200 extra solar PV panels to contribute to the renewable energy that we already power our production with.
Our new wildlife space has been created in partnership with amazing local companies to ensure that only native or non-invasive species of flora were planted, encouraging biodiversity whilst maintaining and protecting the local area. The trees and flowers that we've planted were chosen not only for their wonderful natural beauty, but for their hardy nature so that they would thrive whilst living on the coast surrounded by the sea air. Amongst these newly cultivated areas we've also made sure to leave designated spaces untouched for rewilding.
With renewable energy powering this building and our incredible wildlife conversation area and pond created as a haven for wildlife, this expansion enables us to cultivate a place for nature to flourish and grow our renewable energy portfolio to further support our sustainability pledge and we couldn't feel more proud and delighted. 
The White Eagle Club
This year, we have all been truly devastated to witness the distressing events unfolding in Ukraine. It's impossible to comprehend the magnitude of the situation and our hearts go out to everyone affected by this terrible conflict. 
Access to vital resources has been stopped and people are taking shelter in darkness, without the most basic supplies and electricity. To help provide immediate support, we have donated over 9,000 candles to The White Eagle Club, providing light in this time of darkness to those who need it. ⁠
Unseen
Back in May, we proudly launched our Love, Hope & Freedom Collection in collaboration with Falmouth University and UK Charity Unseen. We pledged to donate £1 from each sale of these candles to Unseen to support the incredible work they do to eradicate modern slavery, and the lifeline they provide to those whose lives are affected.⁠
⁠
We recently sent our donation and are delighted to share that we were able to donate a fantastic £6,251! ⁠And, as we donated during 'The Big Give' week, this was match funded and further DOUBLED to an incredible £12,502! The money we've raised will support Unseen and enable them to continue their life-changing work. ⁠We are so proud to be working in partnership with Unseen towards a world without slavery and an end to child exploitation.⁠
Donations, not discounts this Black Friday
We've long supported the foodbanks closest to us here in Cornwall, donating to Newquay, Wadebridge, Bodmin and further afield, but this year we wanted to take it even bigger. Supporting The Trussell Trust enables us to directly impact communities around the UK.
This Black Friday we decided to do things differently, instead of discounts for every order placed on our website over the Black Friday weekend (Friday 25th November - Monday 28th November), we pledged to donate £1 to The Trussell Trust.
Queens Award Ceremony
In June, as we hosted a grand opening of our new factory and office expansion, wildlife conservation area and pond, we were honoured to finally have had our 2021 Queen's Award for Enterprise in Sustainable Development presented to us. We opened our factory doors to St. Eval friends, businesses and neighbours to help us celebrate this wonderful event and achievement.
We were honoured that the Lord Lieutenant of Cornwall and the Chairman of the Council attended the event to confer the award upon the team as HM The Queen's representative. St. Eval's owner and artistic visionary, Sarah Young-Jamieson, received the award on behalf of the company and we are overjoyed to finally be able to display this incredible achievement proudly in our factory. 
Certified B Corp
We were so delighted to announce our certification as a B Corporation (or B Corp) this year, joining a growing group of companies reinventing business by pursuing purpose as well as profit. We have been certified by B Lab, the not-for-profit behind the B Corp movement, as having met rigorous social and environmental standards which represent our commitment to goals outside of shareholder profit.
Creating an environment that enriches people's lives and treading softly on the earth is the St. Eval vision, which began over 28 years ago. These values remain at the very heart of our inspiration for crafting beautiful candles, home fragrances and natural body care. As pioneers in quality, nature-inspired scents for wellbeing, and safety, we are leading the way in driving high standards and sustainability for a brighter more balanced world, connecting with local communities and charities to unite; sharing our vision and shining the light.
Most Sustainable Organisation at the 2022 CSA's
Ending the year on an incredible high, we were so proud in December to be named 'Most Sustainable Organisation' at the Cornwall Sustainability Awards. The Cornwall Sustainability Awards have been running since 2002 when they were launched by Sir Jonathon Porritt. Having consistently grown over the years, CSA has become Cornwall's leading initiative for rewarding and celebrating enterprises for their contribution to environmental growth and resource efficiency. 
After winning 'Best Managed Medium Business at the CSA's in 2015, we feel truly honoured to receive this latest award and be recognised by our Cornish community in this way; it's a true testament to our team who are the driving force behind our success in sustainability.
2022 has been a truly amazing year at St. Eval, and these achievements are made all the more possible with your love and support.
Thank you for being part of our incredible year, we can't wait to see what 2023 has in store for us.
#steval #2022 #happynewyear
Ella Rowe-Hall